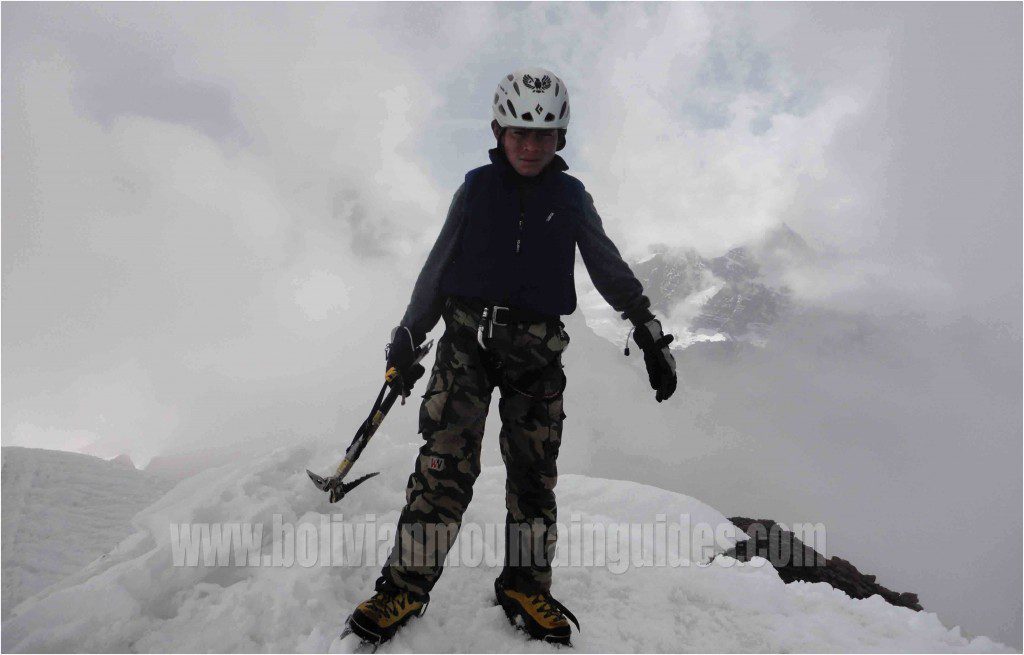 From his childhood with his brothers were in different areas such as Chacaltaya, Huayna Potosi Old Ice, Pico Austria, Condoriri, among Chearoco and Chachacomani and his chance finally came.
What I had to wait several years for my first opportunity …
My father just said he would take me to Pyramid Peak, there I said if I could do it, I was not tired, I kept waiting for his return as he saw walking away with two Brazilians in his rope.He climbed the slope of the mountain with ease and reached the summit, there were many people in this mountain, after a few minutes came down very quickly and came toward me, I asked again if I could do it and I said yes.Then we went together, in the ascent as I was directed to do so and so should we reached the summit, I felt very happy !!… had waited so long this time. Then we went down and reach a group of Mexicans and their guide who was complimented me on my ascent to the Little Alpamayo.
On the return route and Condoriri Base Camp received the congratulations of many foreigners.I am happy and pleased with myself.

Juanito, I thought I could not do it. We returned to base camp, ate a lot, now if he looked tired,he went into his bag and fell asleep.
The next day I wonder what we could climb another mountain, still had the desire to do more.