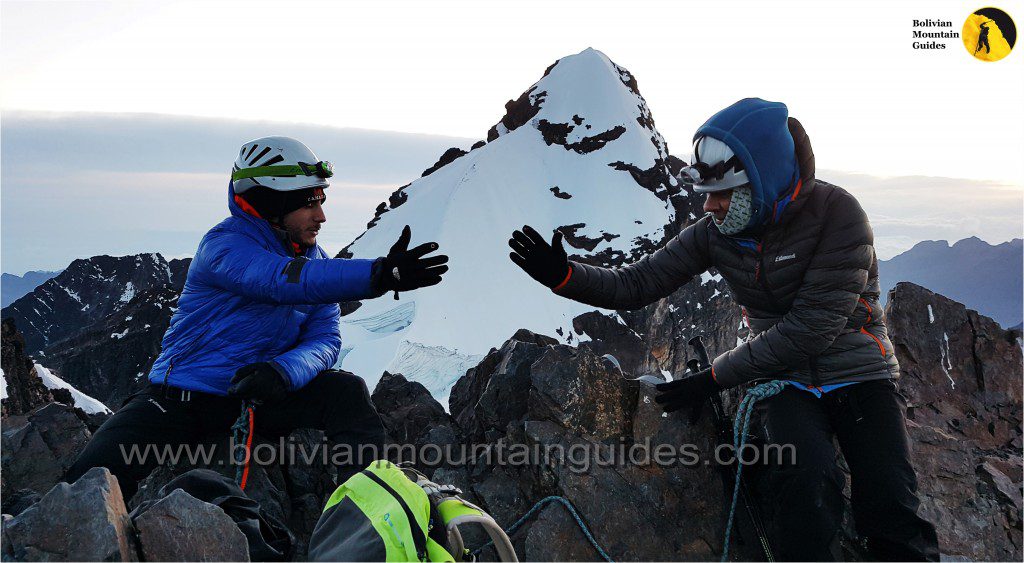 A beautiful experience of the family of Javier Oliver.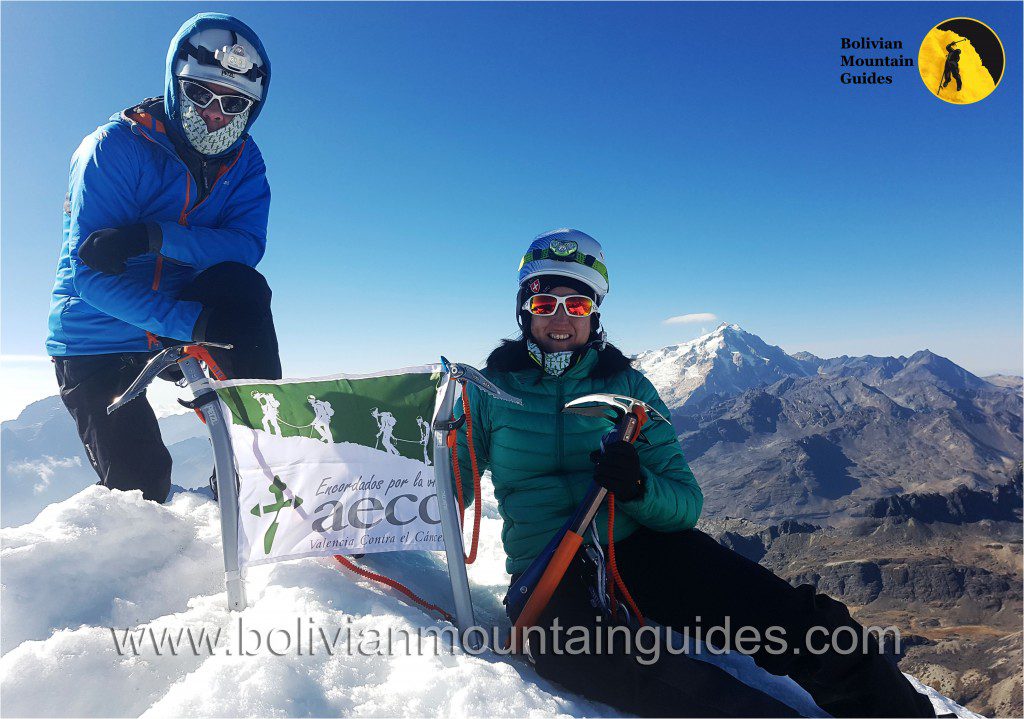 Profesionalidad, destreza, fortaleza, amabilidad, simpatía, disposición, organización…, cualidades que atesoran los hermanos Mamani, Eduardo y Gregorio, con los que tuvimos el placer de escalar durante el pasado mes de agosto de 2017 en la Cordillera Real. Nueve días, nueve picos, entre ellos, algunos tan emblemáticos como el Pequeño Alpamayo, el Condoriri, el Huayna Potosí o el Illimani. En una expedición guiada de alta montaña, el éxito o el fracaso pueden depender de la profesionalidad de tus guías, y esa profesionalidad y buen hacer están garantizados con Bolivian Mountan Guides. Si Bolivia es tu próximo objetivo, ésta es tu compañía de guías.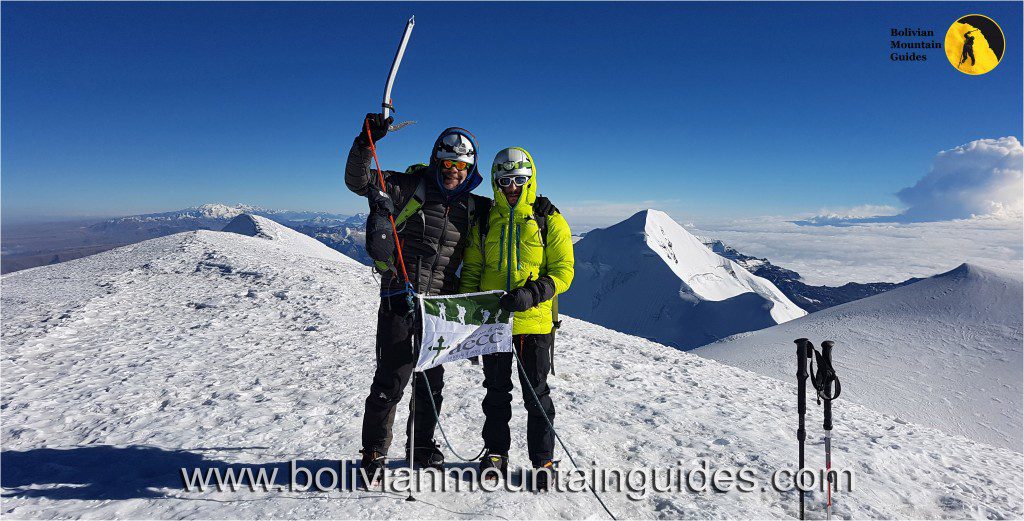 Professionalism, dexterity, strength, kindness, sympathy, disposition, organization …, qualities that the brothers Mamani, Eduardo and Gregorio treasure, with which we had the pleasure of climbing during the month of August of 2017 in the Cordillera Real. Nine days, nine peaks, among them, some as emblematic as Little Alpamayo, Condoriri, Huayna Potosí or Illimani. In a guided mountain expedition, success or failure can depend on the professionalism of your guides, and that professionalism and good work are guaranteed with Bolivian Mountan Guides. If Bolivia is your next target, this is your guide company.