Climbing Pico Austria - Huayna Potosi (4 days)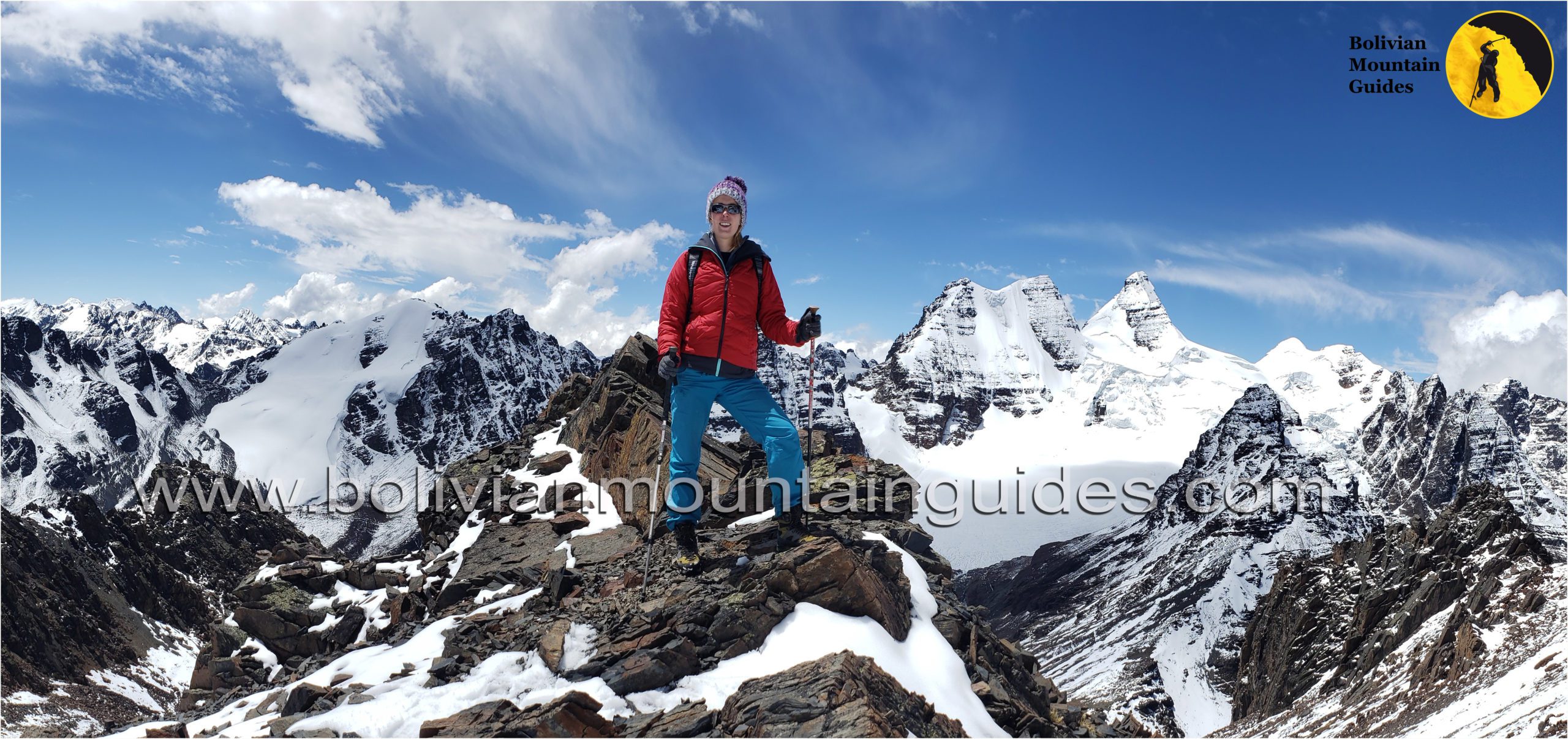 Huayna Potosi (6.088m)
Austria Peak, the ascent to this peak is ideal for a good acclimatization. Huayna Potosi (6,088 m.), Is the first six thousand considered technically easy and the most recommended.
ITINERARY:
Day 1.- LA PAZ – AUSTRIA PIC – LA PAZ.
Full day – We start 6 am and finish arriving back to the city of La Paz by averaging 5 pm Pico Austria. This ascent through the moraines lasts approximately 4 hours, the view from the summit of the Pico de Austria is impressive, you can see the whole Condoriri massif and more. The ascension does not require any special technical equipment.
Day 2.- LA PAZ – HUAYNA POTOSI BASE CAMP – PRACTICE ON THE GLACIER.
The first day we will leave La Paz towards Laguna Zongo (4,750m) where we will camp. Then we will make a short walk to the base of the glacier, where we will spend the afternoon practicing different techniques in the ice (walking, climbing, rappelling, rescue techniques, etc.).
Day 3.- BASE CAMP – HIGH CAMP HUAYNA POTOSI.
After breakfast we will start the ascent (mostly in rock) to the Rock Camp (5,135m). Hiking time for 2-3 hours moraine.
Day 4.- CAMPO ALTO – CUMBRE HUAYNA POTOSI – RETURN TO LA PAZ
This day we will start very early to reach the summit (6,088 m). From the top of the peak we can enjoy views of the altiplano, La Paz, the valleys that enter the jungle, Lake Titicaca and the entire Cordillera Real. Then we will begin our descent back to the high camp and then to base camp where our vehicle will be waiting for us to return to La Paz.