Climbing Acotango - Parinacota (4 days).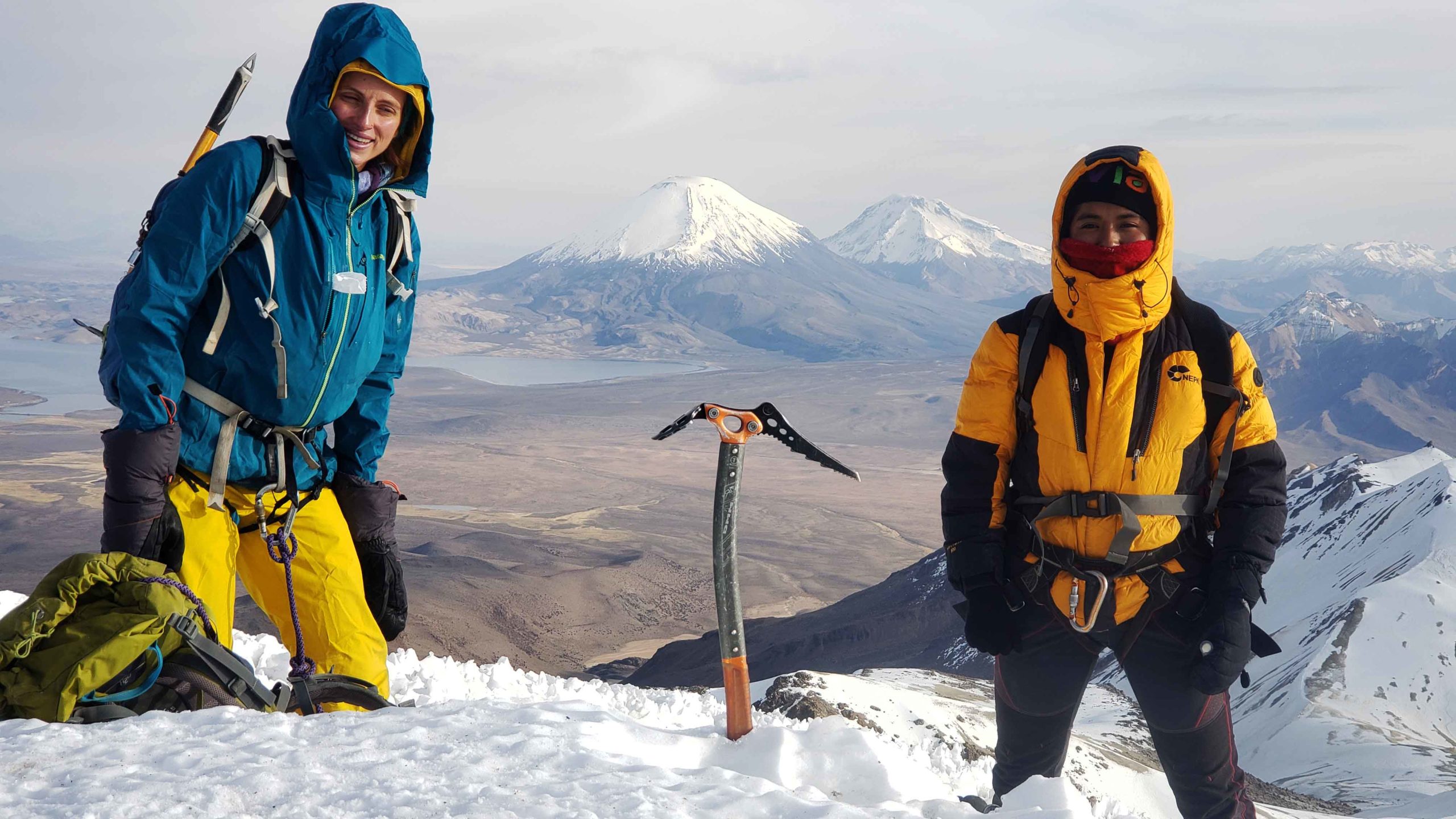 Volcan Acotango (6.057 m.) –  Parinacota (6.342 m.)
ITINERARY:
Day 1.- LA PAZ – SAJAMA.
We left early in the morning from La Paz to drive to the town of Sajama (approximately 5 hours) where we will register at the visitors' office. Mount Sajama is clearly visible as it stands alone on a plain and has a perfect conical shape. The hills around it host the highest forest in the world, which is composed of a shrub-like tree called Queñua.
Overnight in a hostel in the town.
Day 2.- SAJAMATOWN – CHACHACOMANI – SUMMIT ACOTANGO (5.052 m.) – RETURN TO SAJAMA.
From Sajama town we make our way by vehicle to Chachacomani; little town near the base of the Acotango, immediately we take the mining route on the «Quebrada del Cóndor Jipiña» (4800m), from there we climb to the summit of the Acotango mountain in approximately 6 or 7 hours. Return to Sajama town after the ascent.
Day 3.- SAJAMA – PARINACOTA SUMMIT (6.360 m.) – RETURN TO SAJAMA.
After breakfast, we start the approach to the mountain in the 4×4 vehicle at 2 a.m. to Alto Camp (5,140m). We climb the mountain on the moraine until we reach the glacier. Using technical equipment, we ascend to the summit of Parinacota (6,360m), the ascent takes approximately 6 hours. Our return is along the same route to the town of Sajama.
Day 4.- SAJAMA – HOT SPRINGS – RETURN TO LA PAZ.
Before returning, we head towards the hot springs in the area, after the bath we start the return to the city of La Paz.