Volcan Acotango (6.052 m.) – Parinacota (6.342 m.)
Itinerary:
Day 1.- LA PAZ – SAJAMA.
Departure from La Paz by private vehicle to reach after four hours, the Sajama National Park, in the afternoon a short walk. We spent the night in a shelter.
Day 2.- SAJAMA – ACOTANGO – SAJAMA.
From Sajama town we make our way by vehicle to Chachacomani; little town near the base of the Acotango, immediately we take the mining route on the «Quebrada del Cóndor Jipiña» (4800m), from there we climb to the summit of the Acotango mountain in approximately 6 or 7 hours. Return to Sajama town after the ascent.
Day 3.- Day of rest.
Day 4.- SAJAMA – PARINACOTA SUMMIT – SAJAMA.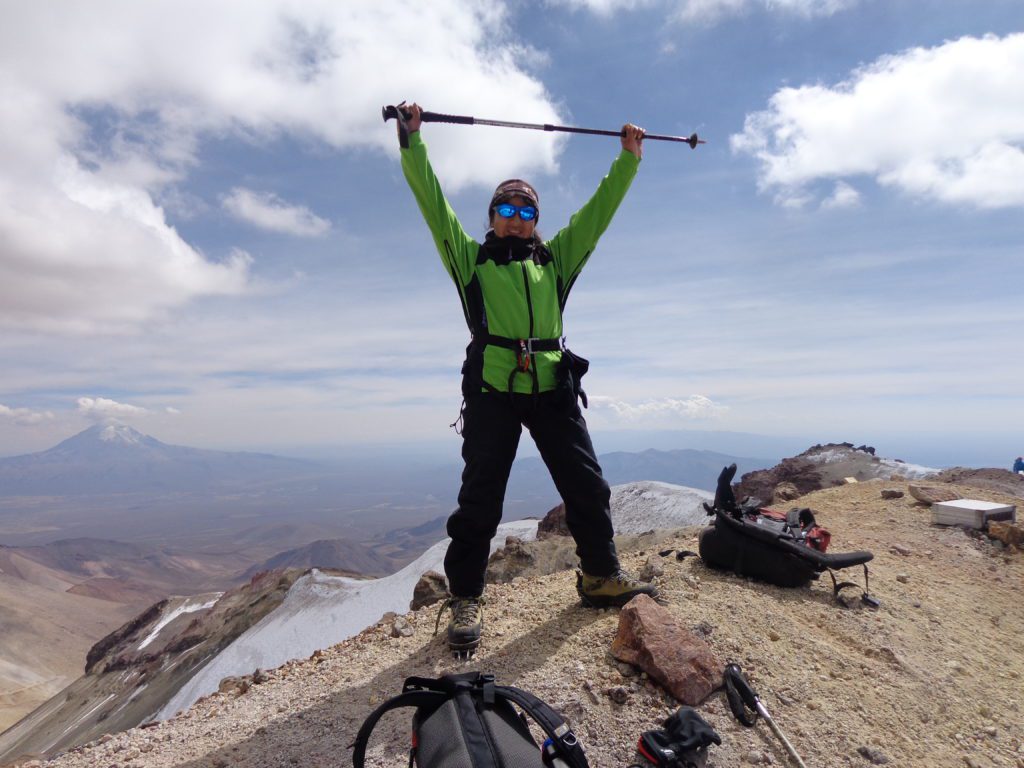 Parinacota (6.342 m.). Our ascent begins at 3am to arrive at the summit approximately 10.00am. We then begin our return to the high camp of here we continue to the town of Sajama where we will spend the night.
Day 5.- Before going back to La Paz we take some baths in the thermal waters.