Climbing Pequeño Alpamayo (2 Days)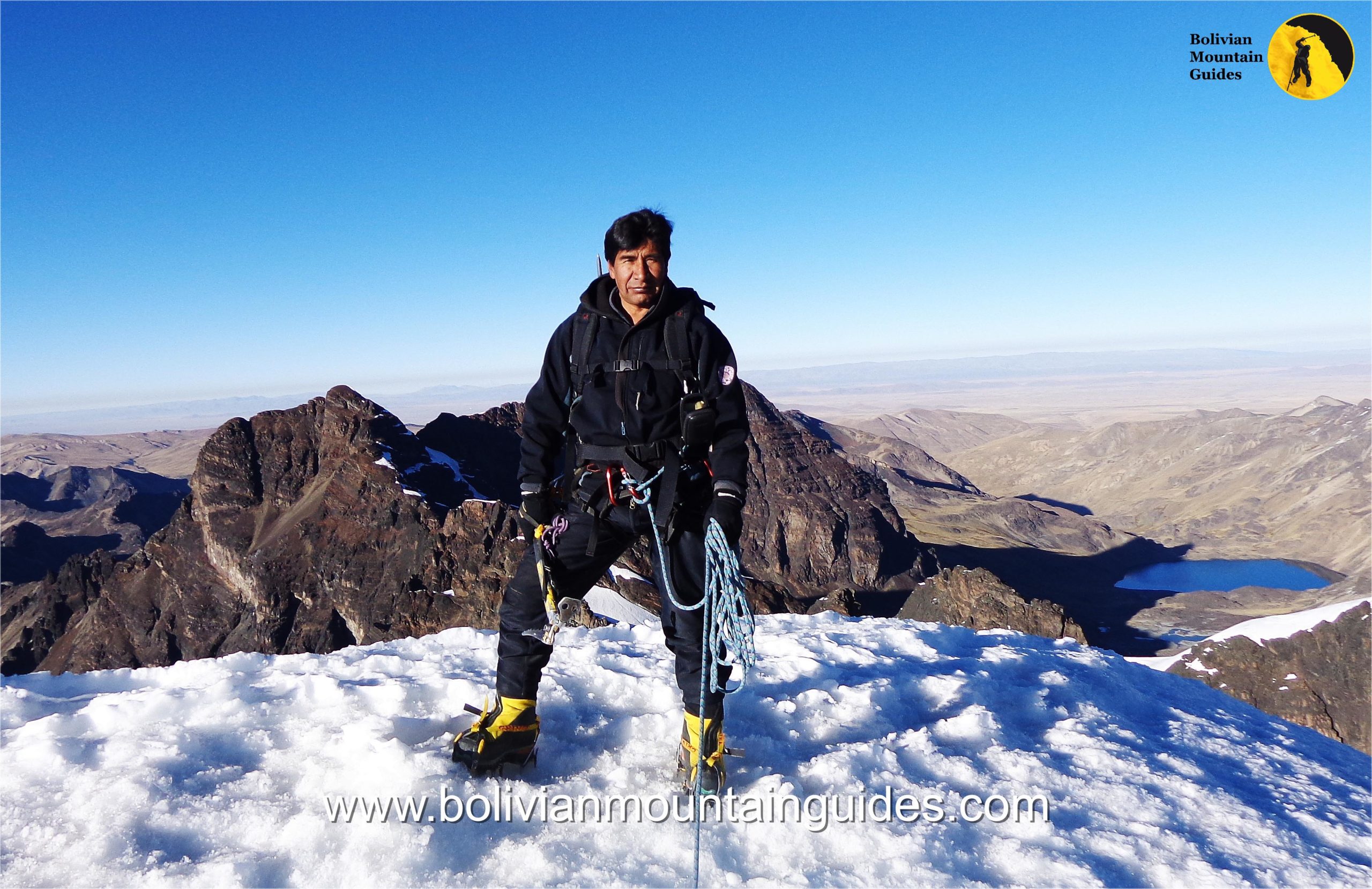 Pequeño Alpamayo (5.425 m.)
Pequeño Alpamayo (5,425 m.) Crossing the glacier to the top of the Tarija peak is just the beginning. This peak is impressive, beautiful, and justifiably popular. You cannot see it from the base camp completely, you can only see its summit; but the view of the mountain from Pico Tarija is impressive. The snow and rock pyramid looks a lot harder to climb than it is and the summit ridge is one of the more aesthetic lines.
ITINARARY:
Day 1.- LA PAZ – RINCONADA DE CONDORIRI – LAGUNA CHIAR KHOTA.
Two hour drive from La Paz to Rinconada del Condoriri by car and then a short hike to Condoriri base camp, where we will have our first views of Cabeza del Condor and Las Alas, the rock formation that gave the mountain its name.
Camp near the lagoon of Chiar Khota (4,630 m.).
Day 2.- BASE CAMP LAGUNA CHIAR KHOTA – PEQUEÑO ALPAMAYO – RETURN TO LA PAZ.
Little Alpamayo (5,425 m.), After breakfast, we start our journey towards Pico Tarija (5,350 m), we descend on rock for about 70 meters and then we continue towards the PEQUEÑO ALPAMAYO.
The climb up the ridge is very pleasant until reaching the Summit. This ascent lasts approximately five hours.
We return by the same route to the base camp, after a break we will prepare our luggage and continue to Rinconada del Condoriri where the transport that will take us to the City of La Paz awaits us.