Climbing Acotango (6.057 m.) (3 days)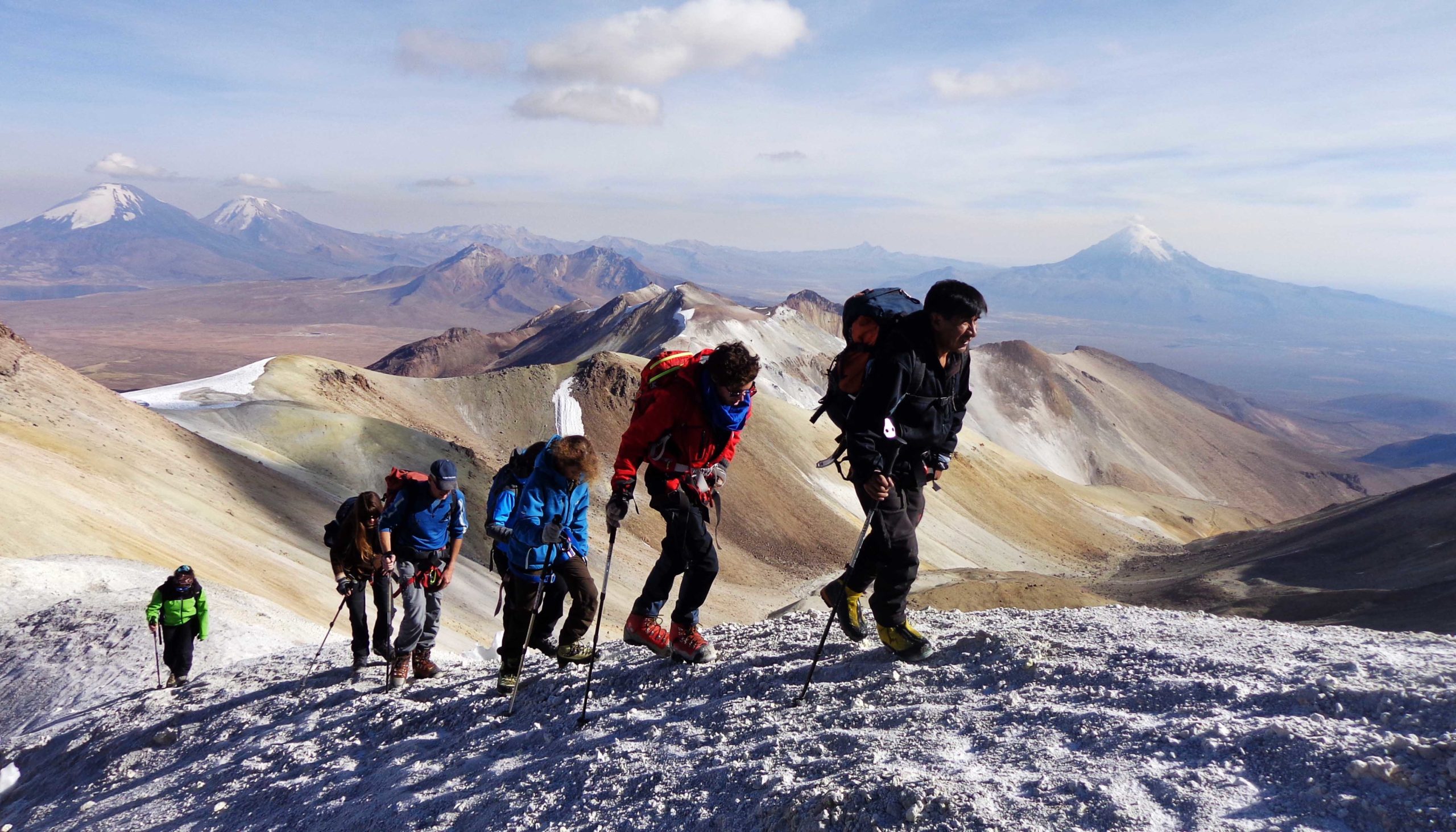 El Acotango (6052m) is a volcano located on the border between Chile and Bolivia in the Western Cordillera. Form together with the volcano Humarata (5730 m) and the volcano Capurata (5990 m) the massif of Quimsachatas, which in Aymara means «Three twins», its ascent is easy but relatively long.
ITINERARY:
Day 1. – LA PAZ – SAJAMA.
We depart early in the morning towards Sajama National Park, the journey takes approximately 4 hours. We set up in the town of Sajama, and in the evening take a short walk around the surroundings of the town.
Day 2.- SAJAMA – CHACHACOMANI – ACOTANGO (6.057 m.) – SAJAMA.
From the village of Sajama, we drive to Chachacomani, a small village near the base of Acotango. We immediately begin our ascent along the «Quebrada del Cóndor Jipiña» mining route (4,800 m) and reach 5,400 meters by vehicle. The climb to the top of Acotango takes approximately 5 to 6 hours.
Return to Sajama
Day 3.- SAJAMA -HOT SPRINGS –  RETURN TO LA PAZ.
This day in the morning after breakfast we start the preparations for our return, then we will go to the hot springs to have a bath and finally we start the return to the city of La Paz.