Climbing Condoriri - Main Summit (3 Days)
Head of the Condor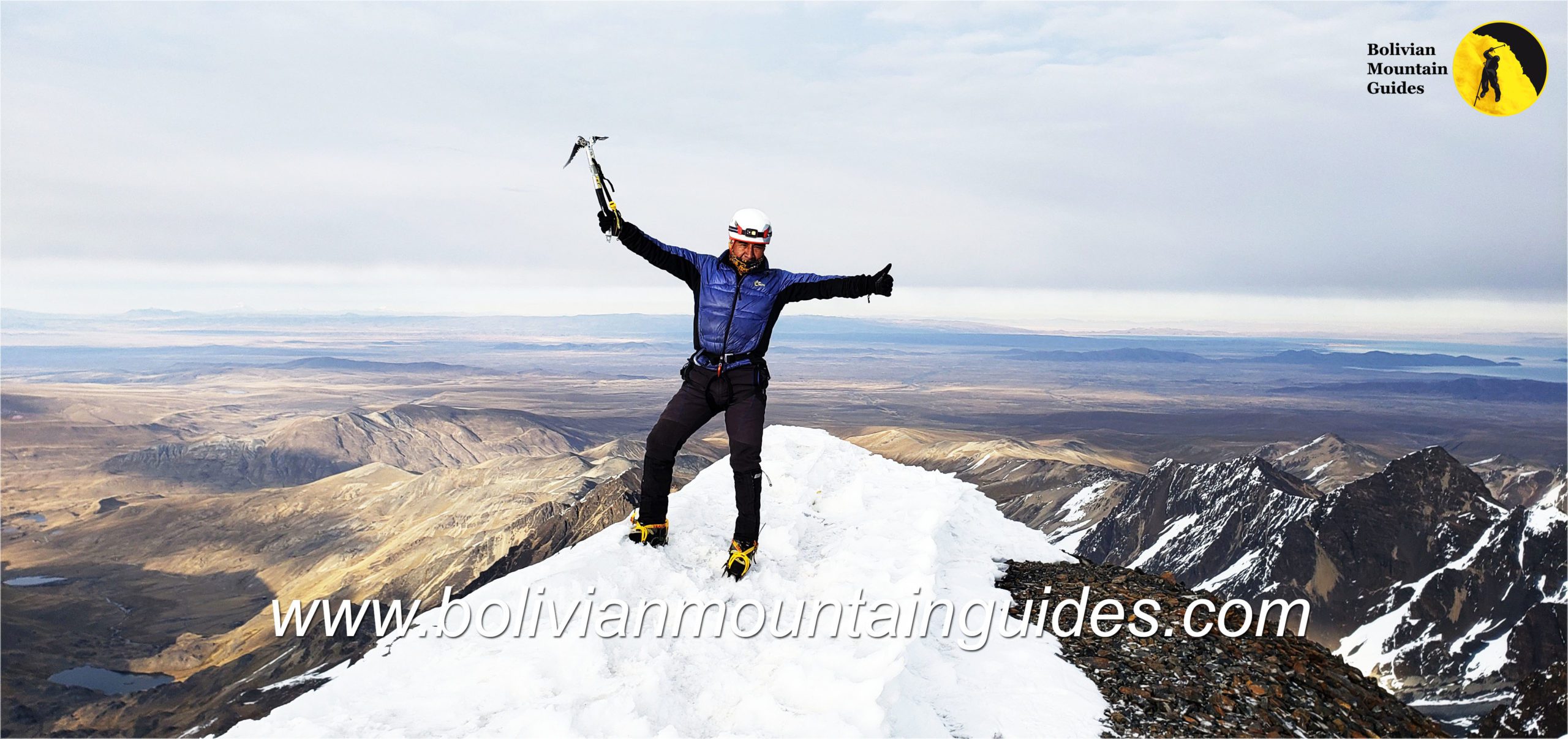 CABEZA DEL CONDOR (5,700 m).
For experienced climbers and well acclimatized.
The Condoriri massif, the highest peak in the area is Cabeza del Cóndor (5.700 m), which is also one of the most demanding peaks in the massif. Head of the condor is also known as Condoriri and is known as «the Matterhorn of Bolivia» for its pointed peak.
ITINERARY:
Day 1: LA PAZ – RINCONADA DEL CONDORIRI – LAGUNA CHIAR QUTA.
Early departure from La Paz to the Rinconada del Condoriri where the vehicle leaves us. Then we continue with a short trekking, the mules help us transport all our technical equipment and finally we arrive at Laguna Chiar Quta (4,630 m), where we will install our base camp.
Day 2.- LAGUNA CHIAR QUTA – SUMMIT CABEZA DEL CONDOR – RETURN LAGUNA CHIAR QUTA.
This is the day we have been waiting for! We will have another alpine start, since it is a long day to reach the top of the Cabeza del Cóndor. The terrain begins in very loose rocks until we reach the ice. The ascent starts relatively smoothly until we enter an ice canyon where climbing becomes more technical. Once we reach the summit, we will return by the same route to our base camp.
Day 3.- LAGUNA CHIAR QUTA – RINCONADA DE CONDORIRI – RETURN TO LA PAZ.
After breakfast, we prepare our luggage and begin the descent to Rinconada del Condoriri where our vehicle will be waiting for us to take us back to La Paz.