Trek Juri Khota - Condoriri - Chacapampa (4 days)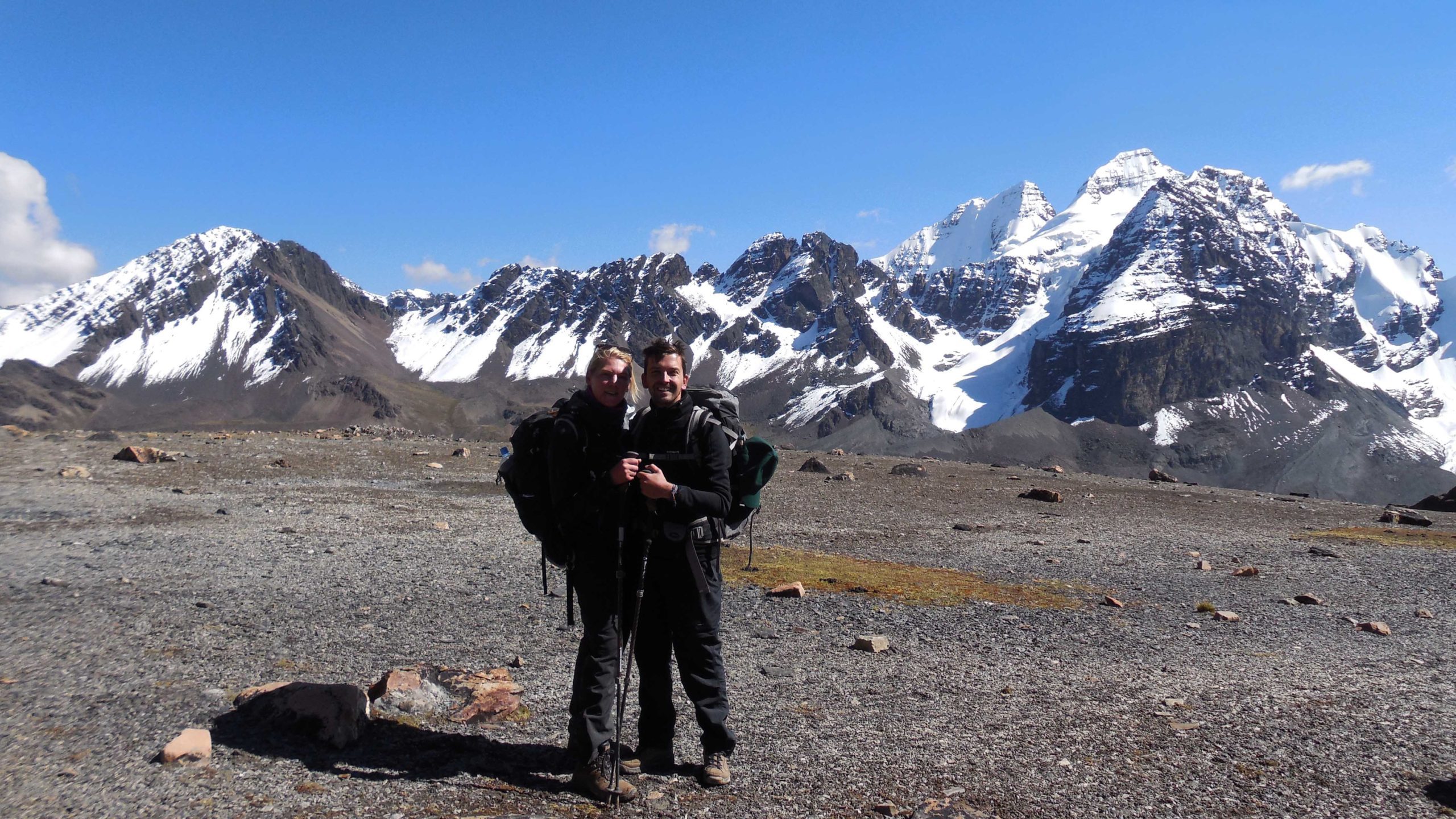 Lorem fistrum por la gloria de mi madre esse jarl aliqua llevame al sircoo. De la pradera ullamco qué dise usteer está la cosa muy malar. It is a trekking through the base of the Cordillera Real and accessible to all good walkers, magnificent views near the mountains and spectacular lakes. From the western part of the Cordillera we cross the Jisthaña pass in the direction of the eastern face of the Cordillera and end in the community of Chacapampa.
ITINARARY:
Day 1.- LA PAZ – LAGUNA JURI KHOTA.
Departure from La Paz at 8 a.m. in our private vehicle for the village of Tuni, starting point of our trek (3h trip).
After skirting the lake of the same name, we passed a hill at 4,900 m. altitude, before descending to Laguna Juri Khota (4 hours of walking). From there we have a very beautiful view of the or Head of the Condor (5,700 m.) And the mountain of Cuchill Khunu (Snow Knife).
Day 2.- JURI KHOTA – AUSTRIA PASS – LAGUNA CHIAR KHOTA.
We start going up to Glacial lagoon from there we continue climbing to a second step (Paso Austria, 5140 m.). The climb to Pico Austria (5,350 m.) Is recommended, its summit is an excellent viewpoint of the entire Cordillera, after a photo session we descend to the Chiar Khota Lagoon (4,630 m.) Where we will establish our camp.
Day 3.- LAGUNA CHIAR KHOTA – LAGUNA LIVIÑOSA.
We cross two successive passes (Jallayko the .5025 m.a././ Jistaña the .4930 m.) Before undertaking the long descent that will take us to Laguna Liviñosa (the 4270 m.a.s.). From there we will see the imposing Huayna Potosí (the 6088 m.), Dominating the valley.
Day 4.- LAGUNA LIVIÑOSA – CHACAPAMPA – LA PAZ.
We continue our descent towards deeper and narrow valleys. The vegetation becomes denser and the air warmer. Finally we reach the village of Botijlaca also known as Chacapampa (3600 m) and its temperate climate. After lunch, return to La Paz.