Laguna Juri Quta - Pico Austria - Chiar Quta
(full day)
ITINARARY:
Possibly this is the best route to Pico Austria, a route entering through a valley and leaving through a different one.
We start at 06:30 a.m., a journey of two and a half hours until we reach the lagoon Juri Khota. Our walk begins along this lagoon and gradually ascends to the Glacial Lagoon that is in the upper part, crossing a rocky part and then we continue along the path until we reach the Austria Pass (5,140 m.), Then we go to its Summit ( 5,350 m.).
The Summit an excellent Viewpoint of the mountain range of the views of Condoriri, Huayna Potosi, Lake Titicaca and the lakes of the valley.
We start our descending until we reach the Austria pass and then head towards the Laguna Chiar Khota, the landscape is different, we arrive at a lagoon.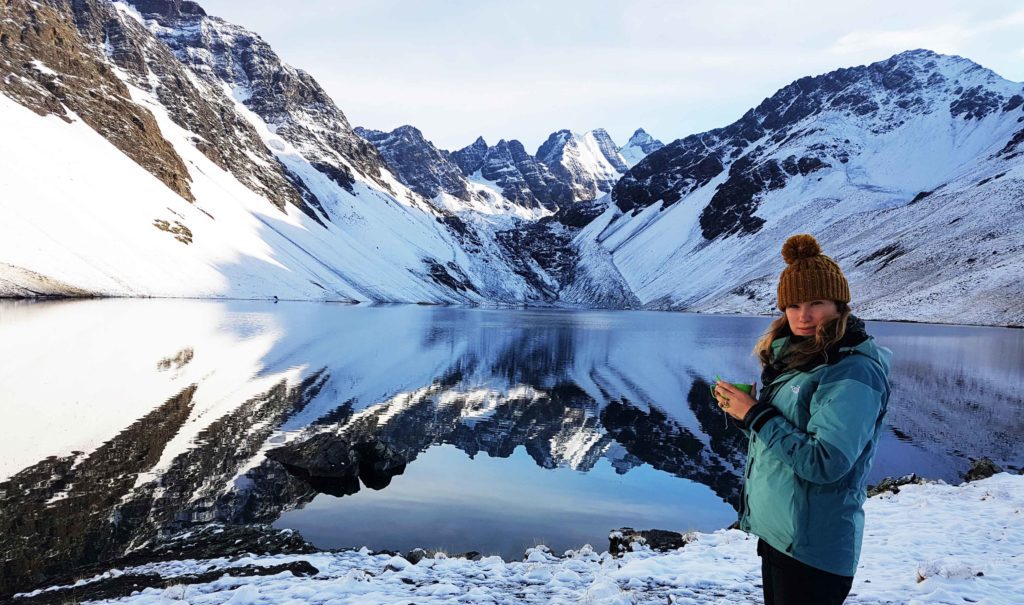 After a session of photographs we continue our descent, we pass near the lagoon Khauna Khota and finally we arrive at the Rinconada del Condoriri where the vehicle that will take us back, awaits us, we arrive at the city at around five o'clock in the afternoon.