CLIMBING CHEAROCO (4 Days)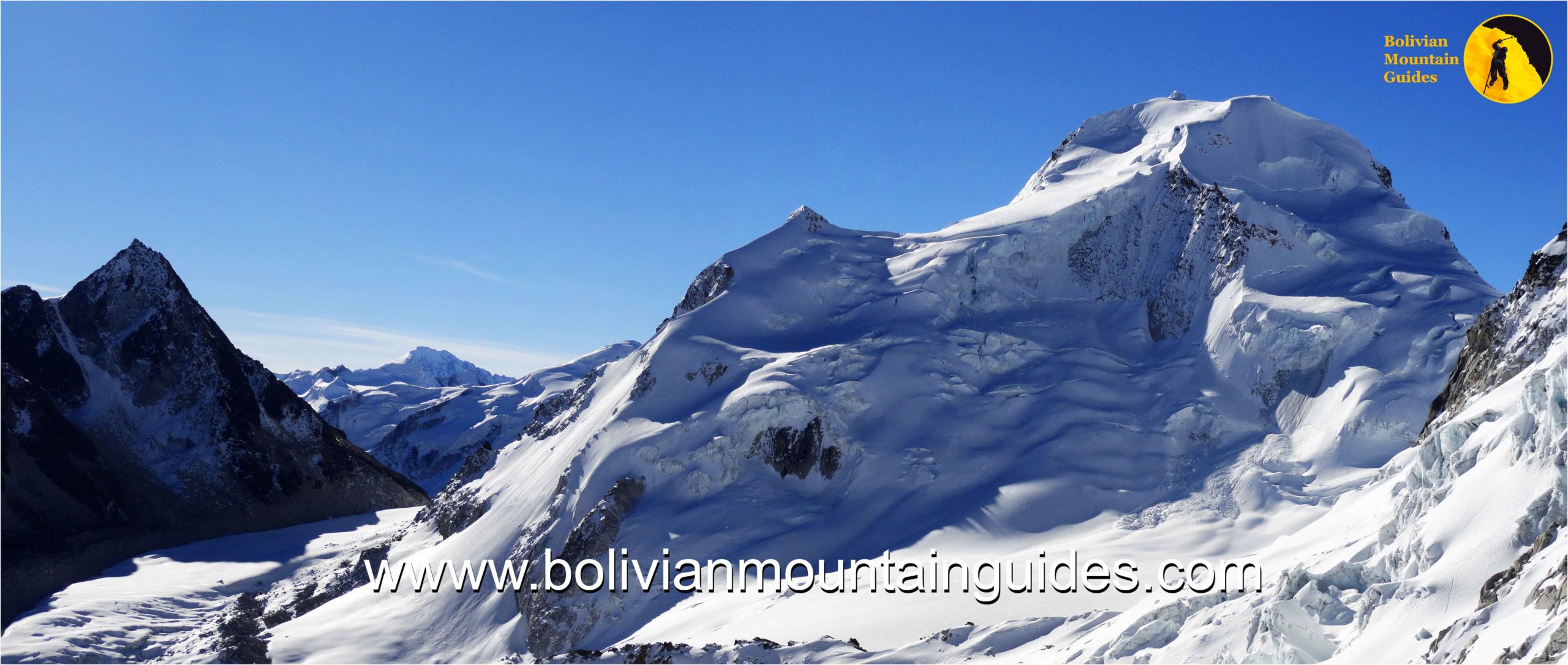 Chearoco (6,127m)
The Chearoco mountain with an altitude of 6,127 m. It is located north of the Chachacomani, its current entry route is through the Kellhuani valley. The panoramic views from its summit are impressive, of the entire Cordillera and Lake Titicaca.
ITINERARY:
Day 1.- LA PAZ – KELLHUANI – LECHE KHOTA BASE CAMP.
Departure from La Paz towards the town of Peñas and then we continue to the small town of Khellhuani from where we start a 3-way tour until we reach the Jancko Khota lagoon. Base Camp on site, altitude 4760 m.
Day 2.- BASE CAMP – CHEAROCO HIGH CAMP.
After breakfast we start our trip to the Alto Camp (5,100m) is an ascent through the moraine, from this place you can see the imposing image of the Chearoco.
Day 3.- HIGH CAMP – SUMMIT CHEAROCO – RETURN.
We begin the ascent very early, we cross the glacier and we begin the ascent that lasts approximately 6 hours. Arriving at the Chearoco summit (6,127m.), They have a spectacular view of the entire Cordillera and Lake Titicaca.
We return by the same route to our High Camp.
Day 4.- HIGH CAMP – BASE CAMP – KELLHUANI – LA PAZ.
We begin our return through the Laguna Jankho Khota, continue through the Kellhuani valley to where the vehicle awaits us that will take us back to the city of La Paz.