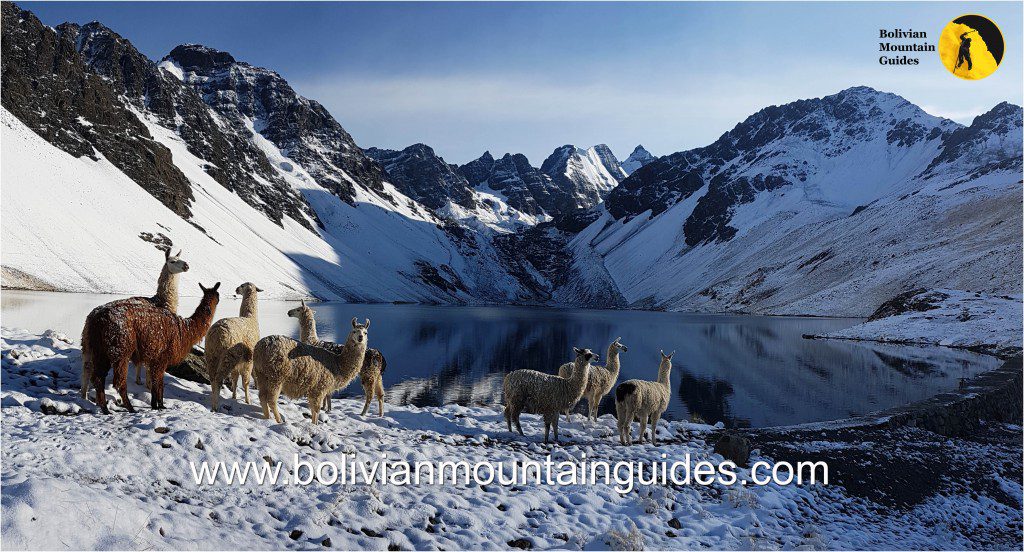 This is a fantastic ride. Entering through a valley and leaving through a different one in the route we climb the Pico Austria an excellent viewpoint of the whole Cordillera Real.
At 06:30 a.m., they will pick you up at your hotel. The trip of two and a half hours passes through El Alto and the Altiplano, where you begin to see the Andean landscape and the mountain ranges. We begin the trekking in lagoon Juri khota 4.640 m.The path passes bordering Juri Khota lagoon gradually ascending to reach Glacial Lagoon (4,900 m.), Crossing a sector in rock and continue our ascent to the Austria Pass (5,140 m.).
Next, we begin the road to Pico Austria, which climbs steadily, winding at first until we reach a ridge that leads us to the summit. The views from this point are spectacular.
The return is by the same route to get to where we expect the vehicle to take us back to La Paz.