Trel Khotia - Huayna Potosi (5 days)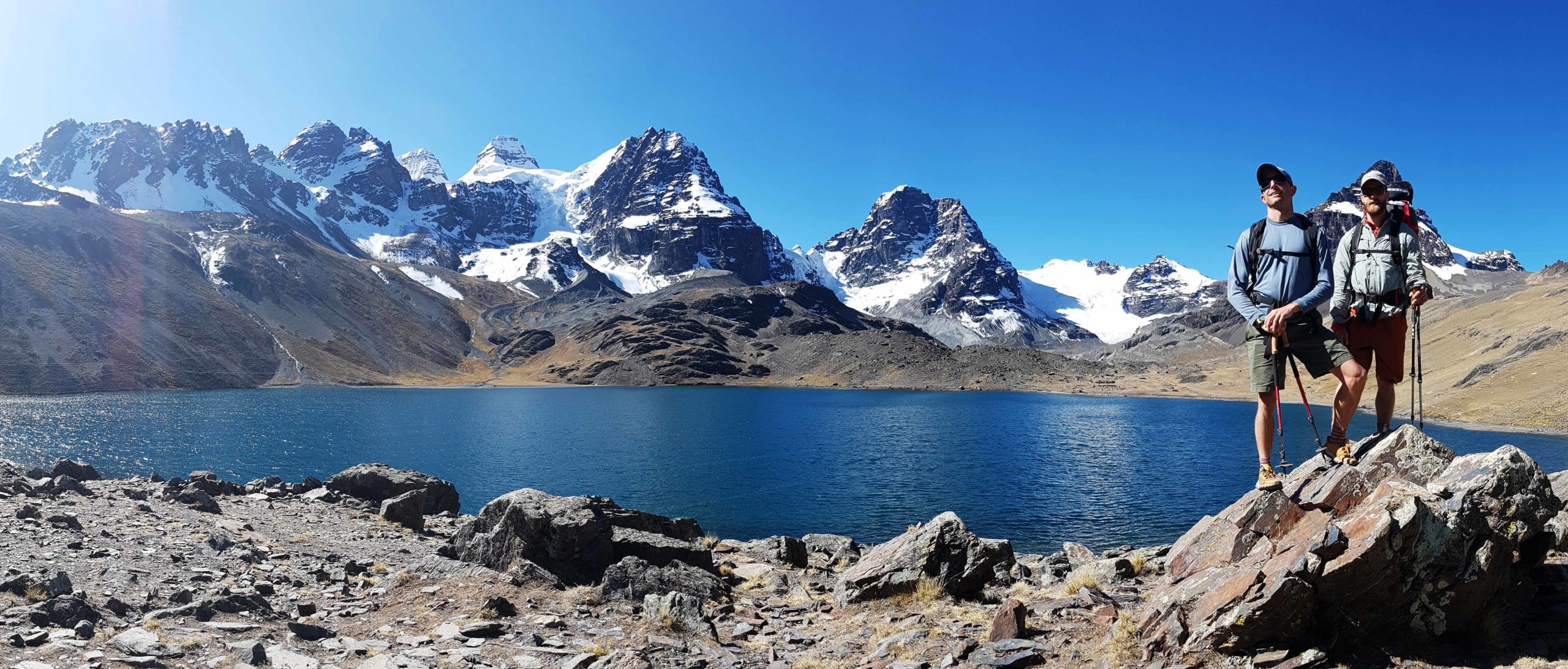 This hike starts at Lake Khotia and ends at the base of Huayna Potosi mountain. Visitors on their journey are satisfied with the beauty of nature, its mountains, lakes of different colors, its fauna; fabulous views of Condoriri, Lake Titicaca, and the immense altiplano.
ITINERARY:
Day 1.- LA PAZ – LAGUNA KHOTYA – LAGUNA AJUANI.
Departure from La Paz by vehicle to Lake Khotia (4,570 m). We slowly begin the trek towards the Andean foothills. Upon reaching the first pass, we begin to descend and in the valley, you can see the three great lakes, after crossing the river we ascend until we reach the Ajuani lagoon.
Day 2.- LAGUNA AJUANI – LAGUNA JURI QUTA.
The path is winding but attractive. After crossing the first pass, we descend until we reach the Sistaña lagoon, where we take a break for lunch. At this point, the path begins to ascend towards the peak that represents our second pass, and in the valley, we see the beautiful and isolated Juri Quta lagoon, surrounded by snow-capped mountains.
Day 3.- LAGUNA JURI QUTA – PASO AUSTRIA – LAGUNA CHIAR QUTA.
From Juri Quta Lagoon, we begin with a steep ascent to reach Glacial Lagoon, a gem nestled at a height of 4,900 meters at the foot of the Condoriri glacier. From there, we continue to climb to a second pass (Paso Austria, 5,140 m). It is recommended to climb to Pico Austria (5,350 m), as its summit offers an excellent viewpoint of the entire Cordillera. After a photo session, we descend to the Chiar Quta lagoon (4,630 m), where we will establish our camp.
Day 4.- LAGUNA CHIAR QUTA – JISTAÑA – MARIA LLOCO.
Today's passage is the Jistaña pass, with an altitude of 4,900 m, which leads to the valley of the Racacha valley. We continue through the valley until we reach a small ranch where we set up our camp. At the bottom of the valley we can see the mountains of María Lloco and the west face of Huayna Potosí.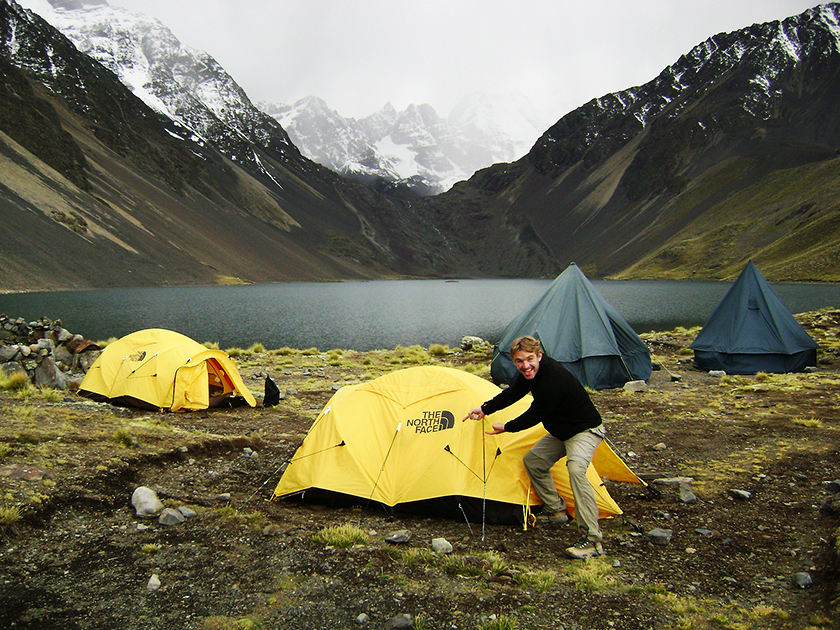 Day 5.- MARIA LLOCO – HUAYNA POTOSI – RETURN TO LA PAZ.
Our final pass is the Huallatani Pass (4,850 m). From here, on a clear day, we can enjoy the breathtaking views of the Maria Lloco mountains and the mighty Huayna Potosi. This is also where our vehicle will be waiting for our return to La Paz.