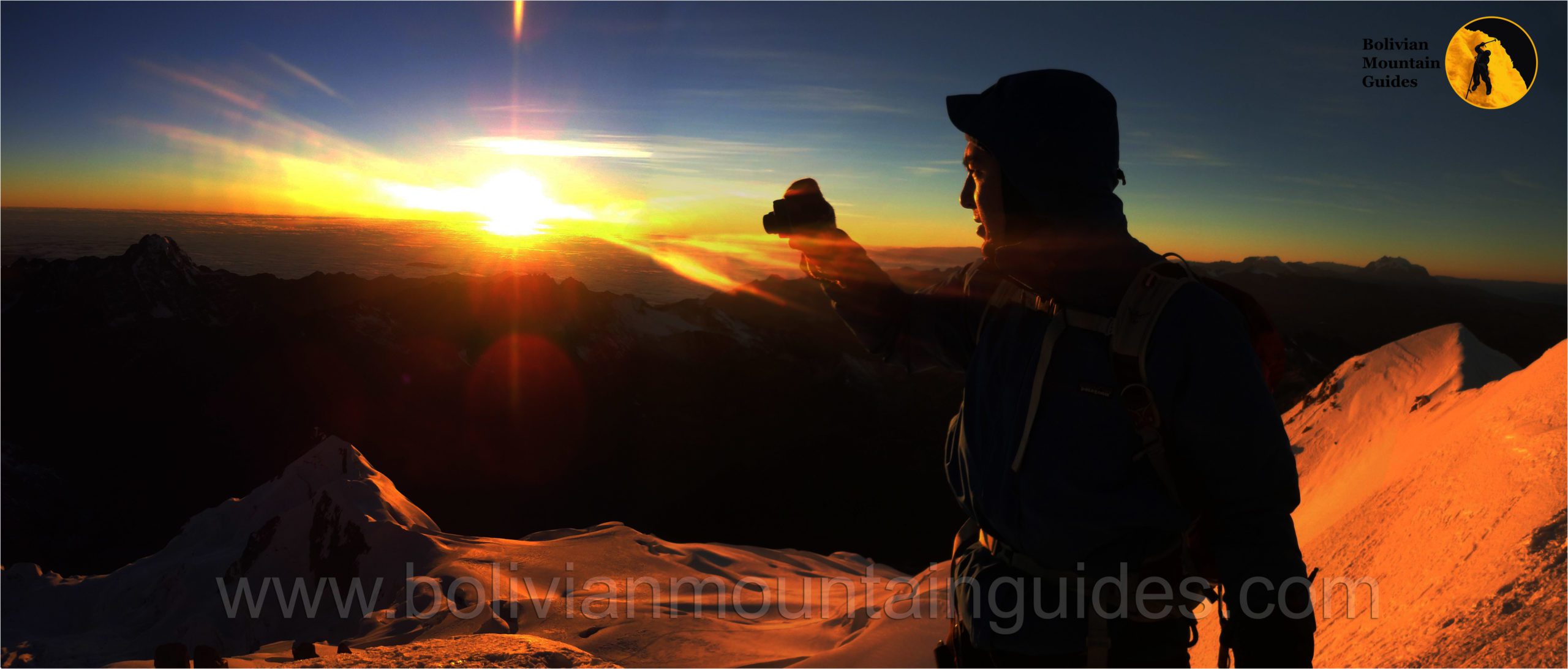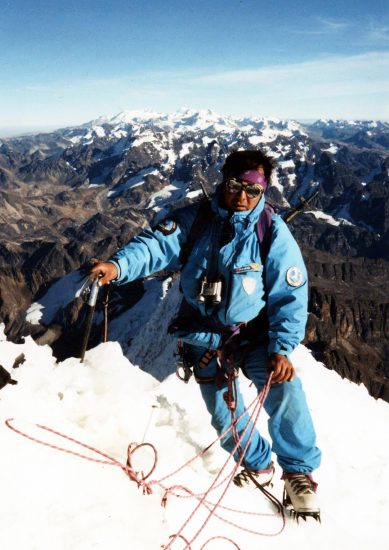 It is located approximately 25 kilometers from the City of La Paz, it is the most accessible mountain; its normal route of ascent is relatively easy until reaching its summit.
ITINARARY:
Day 1.- LA PAZ – BASE CAMP – HIGH CAMP.
The first day we will leave La Paz towards Laguna Zongo (4,750m), after lunch we begin the ascent to Campamento Alto (Rock CamP) which is at an altitude of 5,130 m. The ascent time is approximately 2 to 3 hours, depending on the conditions of the participants.
Day 2.- UMMIT HUAYNA POTOSI – HIGH CAMP – RETURN TO LA PAZ.
We will leave very early to reach the Summit of Huayna Potosí (6,088 m) at 7:30 am. From the top we can enjoy views of the valleys, Lake Titicaca and the entire Cordillera Real. The ascent lasts about 5 hours.
Then we will begin our descent back to the high camp and finally to the base camp where ourvehicle will be waiting for us to return to La Paz