Chiar Khota - Pico Austria (Full Day)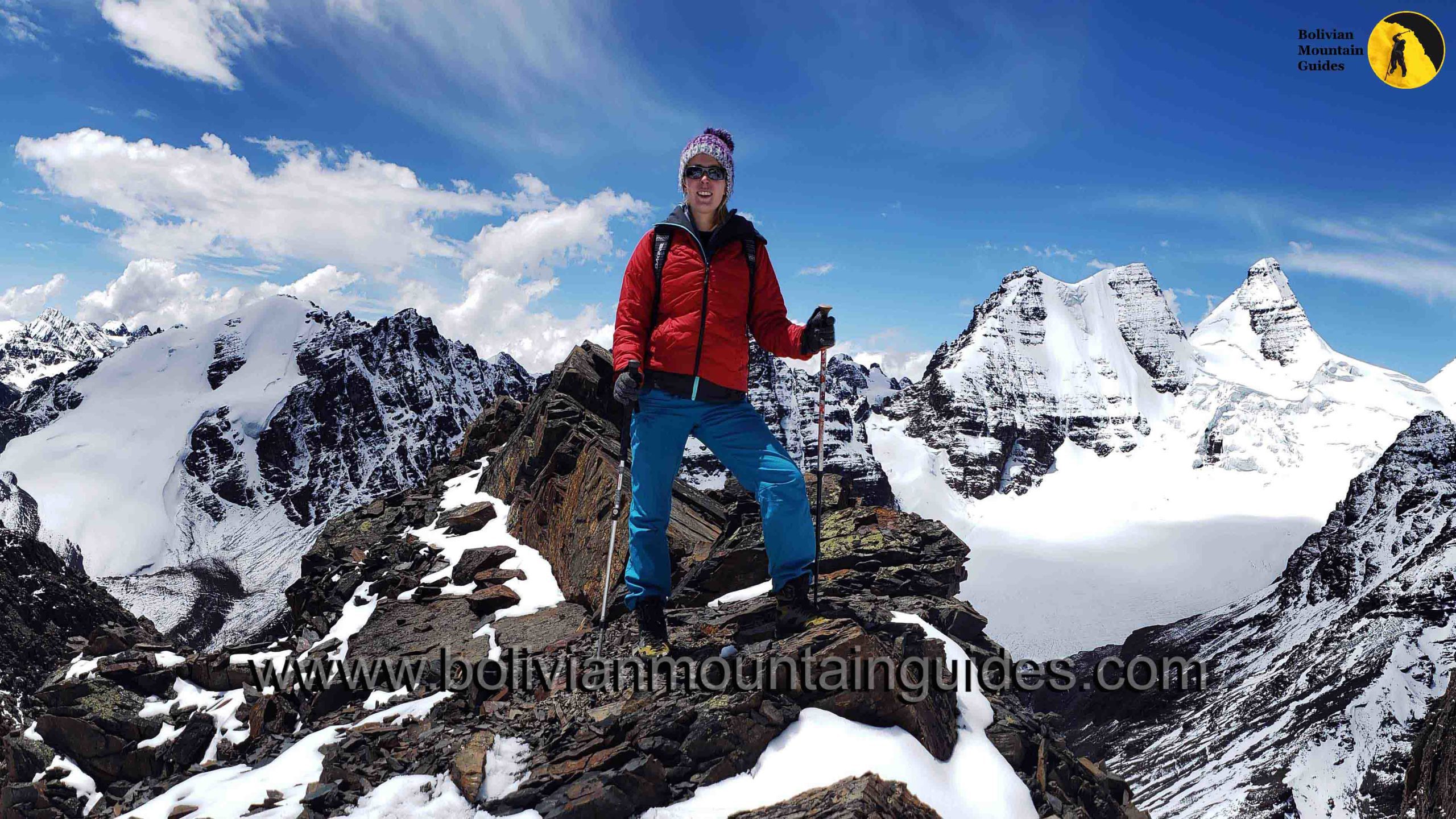 ITINERARY:
We will start at 6:30 am and drive for two hours to Rinconada del Condoriri. From there, we will begin trekking on a path, pass near Khuana Quta lagoon and then reach Chiar Quta lagoon (4,630 m). We will stop for a photo session and continue our ascent. We will reach the Austria pass (5,145 m) and continue the ascent until we reach the summit of this peak (5,350 m).
The summit is an excellent viewpoint of the entire mountain range, offering views of Condoriri, Huayna Potosi, Lake Titicaca, and the lakes of the valley.
We will return by the same route until we reach the vehicle that will take us back to the city of La Paz.