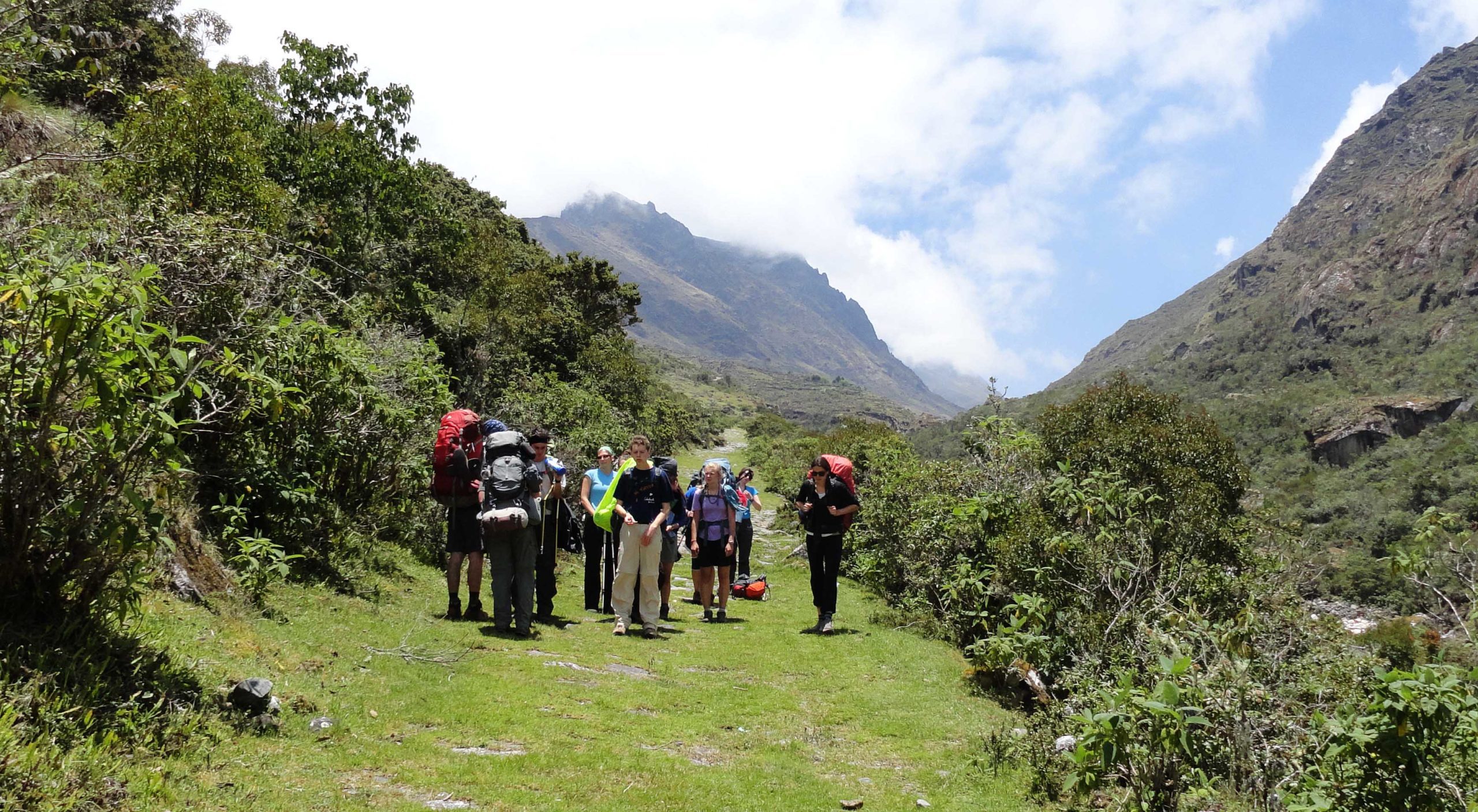 El Choro is the most popular trek among tourists due to its easy access from La Paz, impressive views and varied landscapes. From the high Andean mountains to the semi-tropical jungle, it offers a variety of conditions to enjoy but it is also a fantastic introduction to the varied surroundings of Bolivia.
ITINARARY:
Día 1.- LA PAZ – CHALLAPAMPA – VILLA LOA.
We depart by vehicle from La Paz towards a very high place called La Cumbre (4,700 m). The journey lasts approximately an hour and a half. From there, we begin the descent hike to the communities of Samañapampa, Chucura, and Challapampa, continuing along the well-preserved Inca trail. In the afternoon, we arrive at the community of Villa Loa where we will establish our first campsite (6/7 hours of hiking).
Day 2.- VILLA LOA – BUENA VISTA – SADILLANI.
After breakfast, we started with a short hike to reach a suspension bridge that crosses the Chucura River. Along the way, we can enjoy the subtropical vegetation with a spectacular view all around. Then we walk along the hillside that leads to the Jucumarini River, pass by Buena Vista, and finally reach the Sandillani community to camp in the area.
This hike lasts more than 5 hours until reaching Sandillani.
Day 3.- SANDILLANI – CHAIRO – LA PAZ.
We walk on a gentle slope and continue on a zigzag trail until Chairo (1,300 m), a small town that produces tropical fruits, on the banks of the Huarinilla River. The hike lasts 4 hours. This is where the vehicle awaits us to take us back to the city of La Paz.