Meet the Staff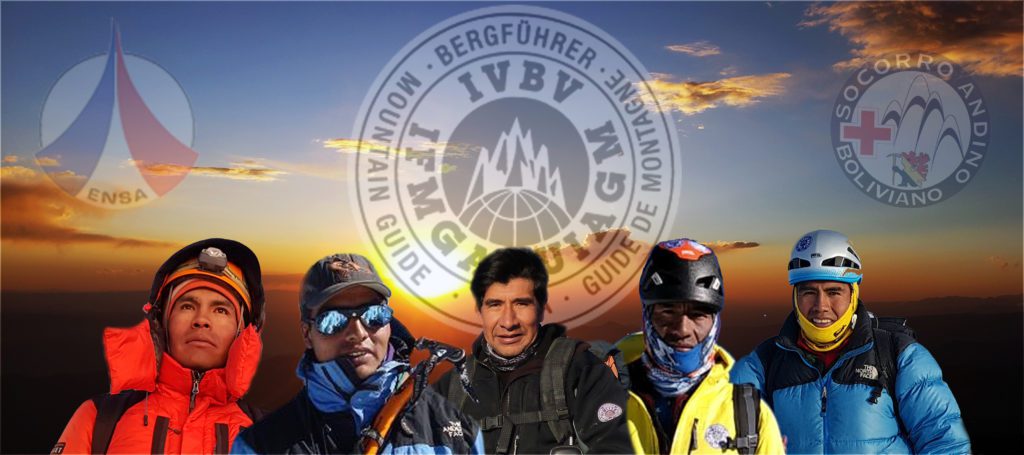 We are a group of guides with the UIAGM credential (International Union of Associations of Mountain Guides), it is the organization in charge of bringing together all the associations of mountain guides in the world, in addition to representing all certified mountain guides according to the guidelines of the UIAGM worldwide, with vast knowledge in mountain activity both nationally and international
Let yourself be lead by a group of highly qualified guides, which will make your ride enjoyable trekking or climbing.
Eduardo Mamani Quispe – UIAGM Guide / IFMGA.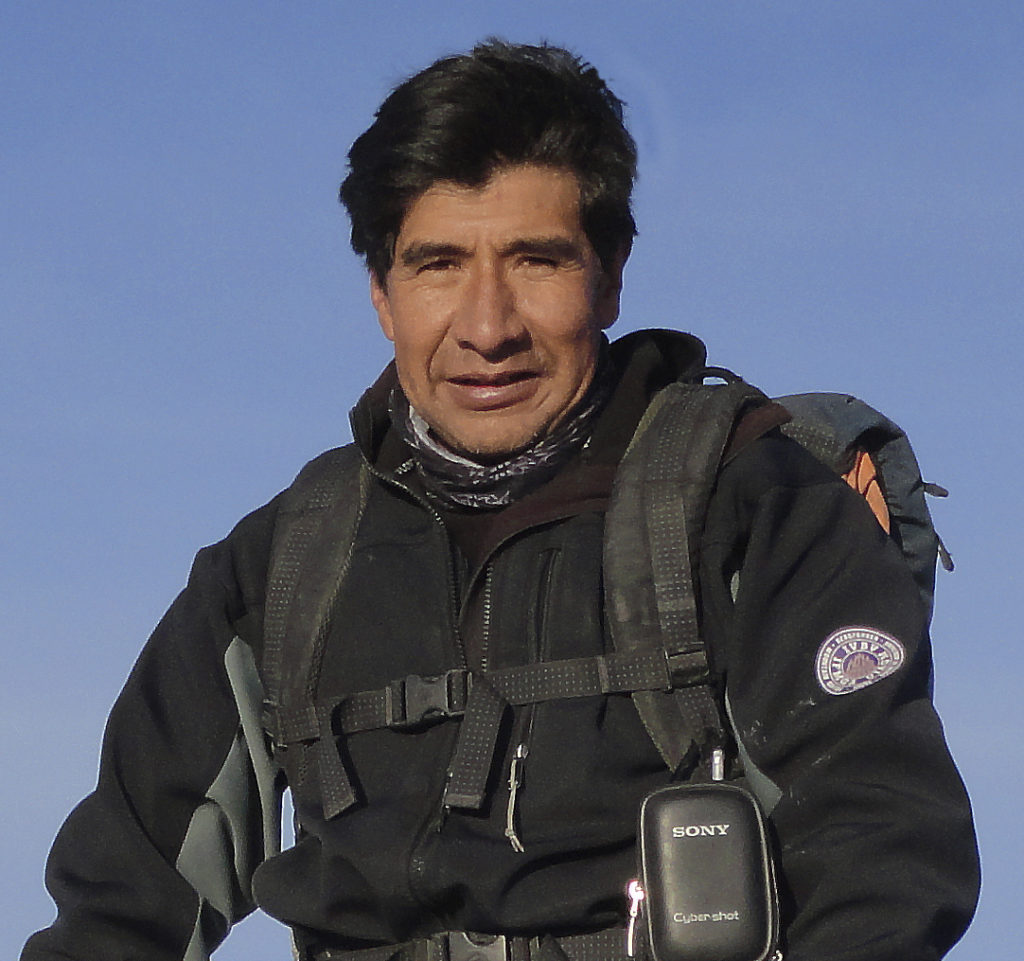 I have been guiding professionally for more than 27 years, I passed safety and rescue courses in the sister Republic of Peru with Swiss instructors, my training culminates with the French school of ENSA (National School of Sky and Mountaineering) International certification UIAGM / IFMGA. I conquered the summit of Bolivar, Humboldt and others in Venezuela; the summits of Cotopaxi and Chimborazo in Ecuador, Alpamayo and Huascaran in Peru; I also reached the summit of Aconcagua (6954 m) twice the same day from the Base Camp (Plaza de Mulas) in Argentina.
My knowledge of the Cordillera Real is very extensive, to the point that I helped the Instituto Geográfico Militar to elaborate their map of the Cordillera Real (the only official map of the area). At the time I was an active member of the Bolivian Andean Club.
I was also hired by the President of Bolivia (at that time) -Jorge Quiroga- to climb Huayna Potosí and by many embassy delegations. I organized the tour of MALIA OBAMA daughter of BARACK OBAMA at that time was still the President of the United States of America, whose route was through the Cordillera Real of Bolivia.
Gregorio Mamani Quispe – Leading Mountain Guide
Gregorio, unfortunately passed away in July 2020, was a victim of the pandemic.
But this is not the reason to forget about him, on the contrary to remember the teachings he left behind. Gregorio has been a professional mountain guide for the last 35 years and was considered in Bolivia as one of the few local experts on extreme routes.
He has climbed throughout the Andes in Bolivia, including Illampu, Ancohuma, Chearoco, Chachacomani, Negruni, Condoriri, Huayna Potosi, Mururata, and Illimani, as well as the Apolobamba and Sajama mountain ranges, the highest mountain in Bolivia.
The current routes in the mountains are those that Gregorio traveled and many of them were made by him or were the modification that he made.
I am an enthusiastic and dedicated Free Lance Adventure – Trekking, Overland and Cultural Tour Guide who always gives 100% to every task undertaken. Highly motivated to complete tasks alone as well as thriving when working as part of the team. I am an ambitious and confident person who applies an energetic attitude within the work environment; with experience in Tourism and Customer Service. I have gained skills such as ability to take initiative and work as part of a team and provide exceptional customer service working since 1997. I love working in an environment that allows me to use my skills.

Academic Educational Background
UNIVERSITY OF EDINBURGH, Scotland, UK – Institute for Applied Language Studies. (Italian: begginers). 2008
CAPITAL SCHOOL OF ENGLISH. Scotland – UK. 2007 – 2008
UNIVERSIDAD MAYOR SAN ANDRES, Bolivia – Facultad de Humanidades y Ciencias de la Educacion:
*Licenciatura en Turismo 2005 / *Tour Guide- Technician Degree 1996.
Language Proficiency
*English (upper intermediate – advanced written/oral skills) *Spanish (fluent written/oral skills)
*Aymara – native andean language (fluent oral skills) *French and Portuguese (intermediate written / oral skills) *Italian (introductory oral skill.

Email:julia@bolivia.com