Climbing Sajama (6.542 m.) (4 days)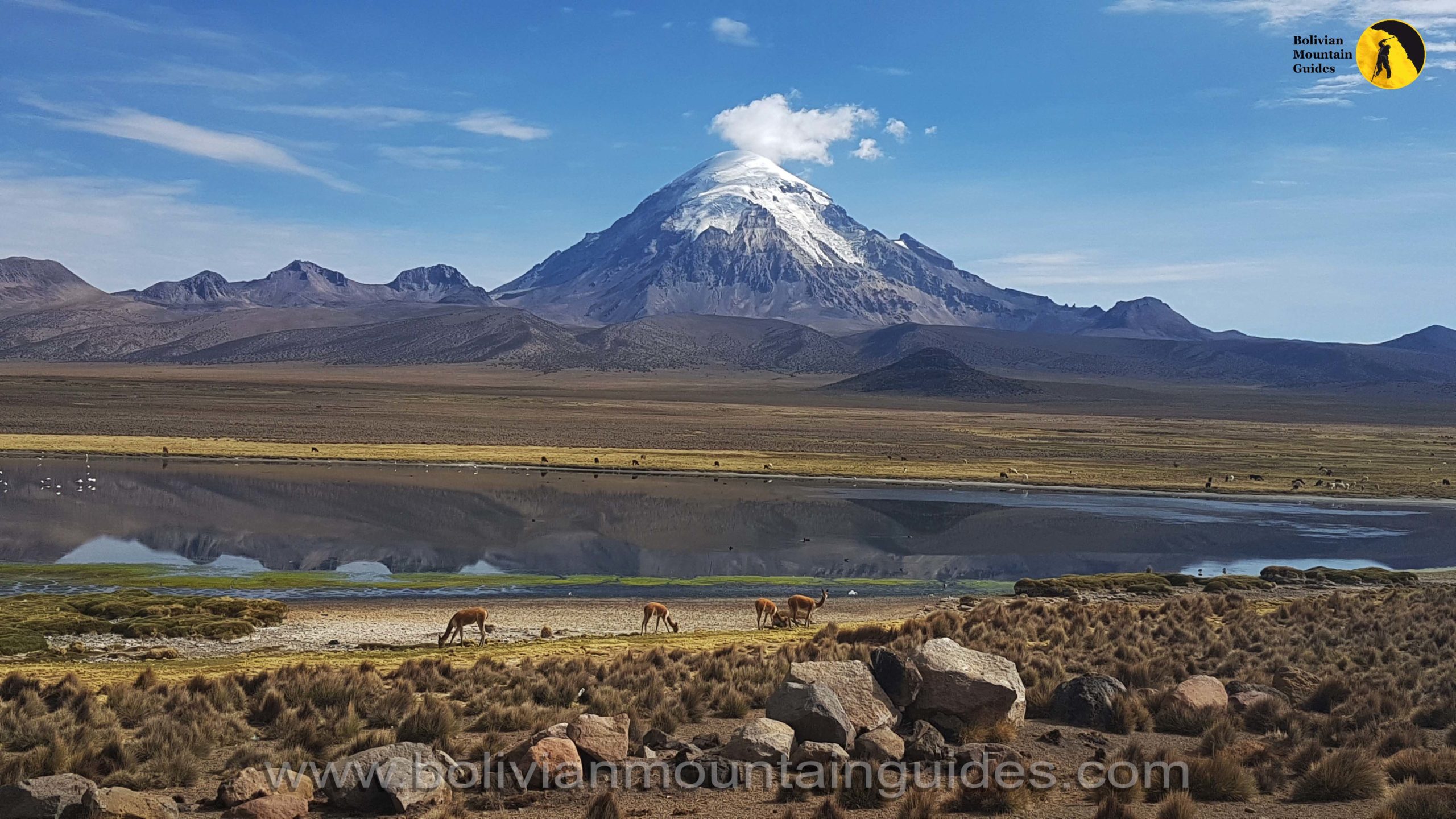 The Sajama (6,542 m.) is the highest mountain in Bolivia, is located within the Sajama National Park in the Cordillera Occidental.
Being a volcano, its ascent from the technical point of view is not very difficult, but it is a long journey at high altitude.
ITINERARY:
Day 1.- LA PAZ – SAJAMA – BASE CAMP.
Departure from La Paz to the village of Sajama (approximately 4 hours from La Paz). Afterwards, we'll reach Wincurata, where we'll start our 3-hour hike to the base camp (at an altitude of 4,800 meters).
Day 2.- BASE CAMP – HIGH CAMPA SAJAMA.
Today we have a trek of around  4 to 5 hours to get to the high camp at an altitude of 5.700 meters. The terraine is rock and moraine and we will camp on a ridge with great views of the highland plain. At this height it will be cold at night and the openess of Sajama can also mean it can get quite windy. For this section we will use porters for carrying the equipment.
Day 3.- HIGH CAMP – SAJAMA SUMMIT – HIGH CAMP – BASE CAMP.
After a good breakfast we start the ascent, it lasts approximately 7 hours until reaching Cumbre del Sajama. The return is through the same route to Alto Camp and then continue to base camp.
Day 4.- BASE CAMP – SAJAMA – RETURN TO LA PAZ.
Walk from the base camp to Wincurata, where we will have the opportunity to enjoy the magnificent thermal baths, before returning to La Paz