Trekking Taquesi (3 days)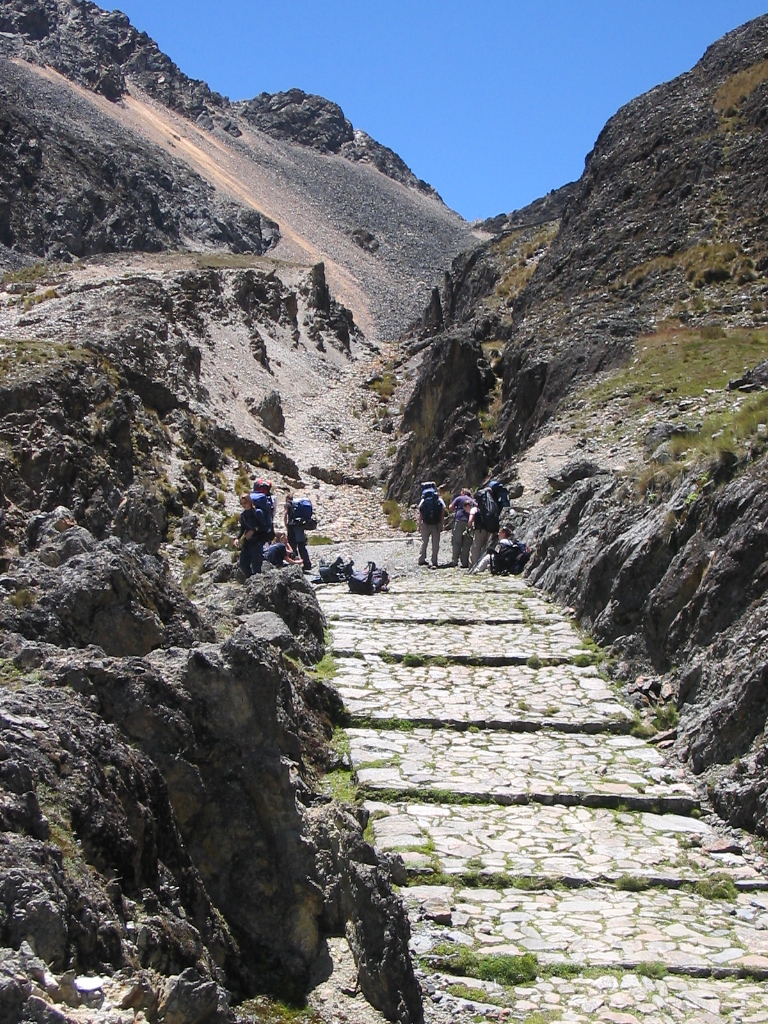 The Taquesi road takes its name from a hamlet located on the route, it is a road that runs for approximately 45 kilometers, paved during pre-Columbian times, much of which has still remained intact. It should be noted that this route is one of the best preserved today.
This pre-Hispanic route is one of the many that linked the different ecological floors, the high areas, with the warm ones, traveled, since time immemorial, by people who exchanged tropical products with products from the highlands, where the great local cultures settled. They also constituted routes of immigration and conquest.
ITINARARY:
Day 1.- LA PAZ – MINA SAN FRANCISCO – TAQUESI.
We will leave La Paz towards the town of Choquecota (3,900 m.) In private transport of two and a half hours, where the porters wait. There we will begin the trek, passing through the San Francisco mine and an impressive landscape of the Mururata (5,870 m.), Then we will begin to ascend until we reach the Apacheta at 4,800 m., The climate in this region begins to get colder. After a break in Apacheta, we will begin to descend for ten minutes, then we will stop for lunch, we will continue the trek until we reach the Takesi ranch (3,800 m). Camp place.
Day 2.- TAQUESI – KAKAPI – MINA CHOJLLA .
Breakfast. Trekking to the Chojlla mine, during the trip we can appreciate the exuberant vegetation of the Yungas, from the village Kakapi (2800 m.), Around 12:00 we will have lunch on the banks of the river, after an hour and a half of Resting, we continue walking to reach the Chojlla Mine (2280 m.)
Day 3.- MINA CHOJLLA – LA PAZ
Return of the Chojlla mine to the city of La Paz.