Climbing Parinacota (6.360 m.) (3 days)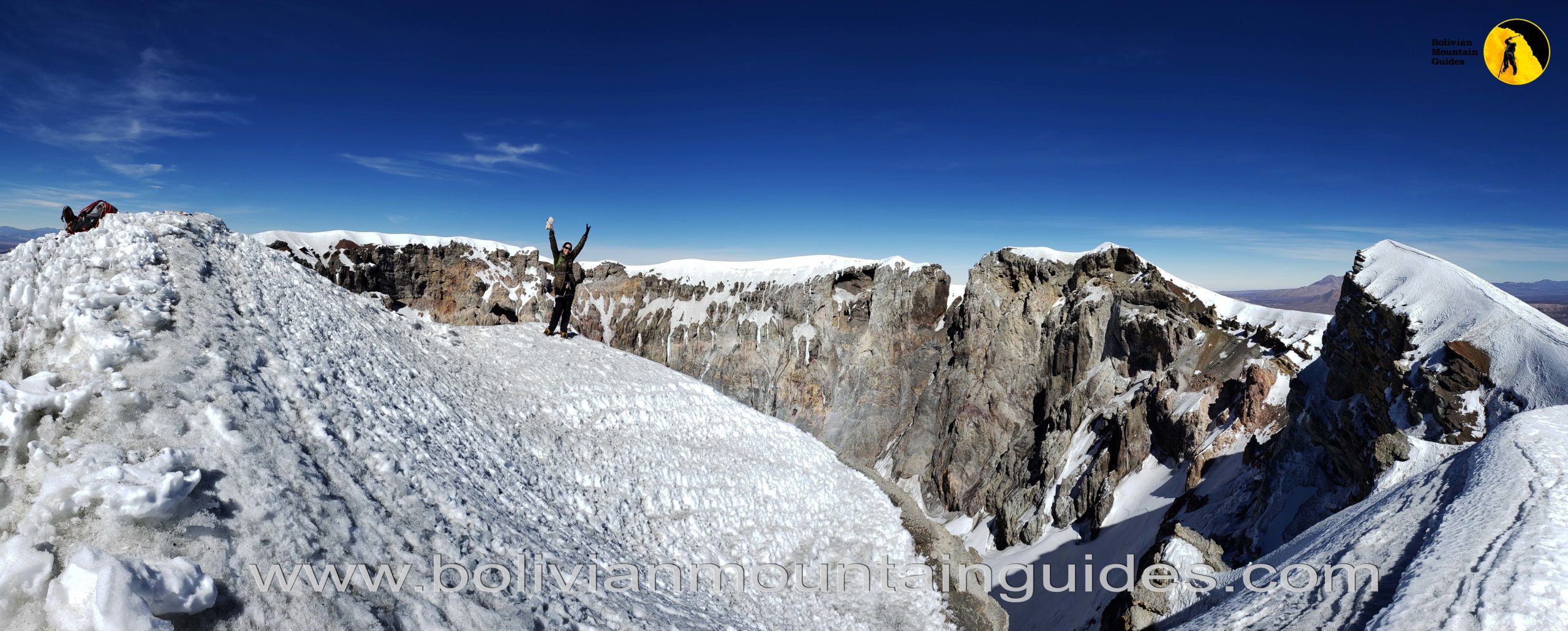 The Payachatas (twins) are placed face to face. One of them is the Parinacota and the other one is the Pomerape. They are located in the National Park Sajama near the Chilean border. The slope is relatively slight.
The Parinacota is the typical volcano in almost perfect cone shape. Its ascension from a technical point of view is easy; however it constitutes a long journey in the height.
ITINARARY:
Day 1.- LA PAZ – SAJAMA.
We depart early in the morning towards Sajama National Park, the journey takes approximately 4 hours. We set up in the town of Sajama, and in the evening take a short walk around the surroundings of the town.
Day 2.- SAJAMA – SUMMIT PARINACOTA (6.360 m.) – RETURN TO SAJAMA.
After breakfast, we start the approach to the mountain in the 4×4 vehicle at 2 a.m. to Alto Camp (5,140m). We climb the mountain on the moraine until we reach the glacier. Using technical equipment, we ascend to the summit of Parinacota (6,360m), the ascent takes approximately 6 hours. Our return is along the same route to the town of Sajama.
Day 3.- SAJAMA – RETURN TO LA PAZ.
Before returning, we head towards the hot springs in the area, after the bath we start the return to the city of La Paz.