Parinacota 6348 m.
The Payachatas (twins) are placed face to face. One of them is the Parinacota and the other one is the Pomerape. They are located in the National Park Sajama near the Chilean border. The slope is relatively slight.
The Parinacota is the typical volcano in almost perfect cone shape. Its ascension from a technical point of view is easy; however it constitutes a long journey in the height.
Itinerary:
Day 1.- LA PAZ – SAJAMA.
Departure from La Paz in private vehicle by a good road to reach the village of Sajama, time approximately 5 hours. After leaving our luggage at the lodge we will make a brief tour of the place.
Overnight in the village of Sajama.
Day 2.- SAJAMA – SUMMIT PARINACOTA – SAJAMA.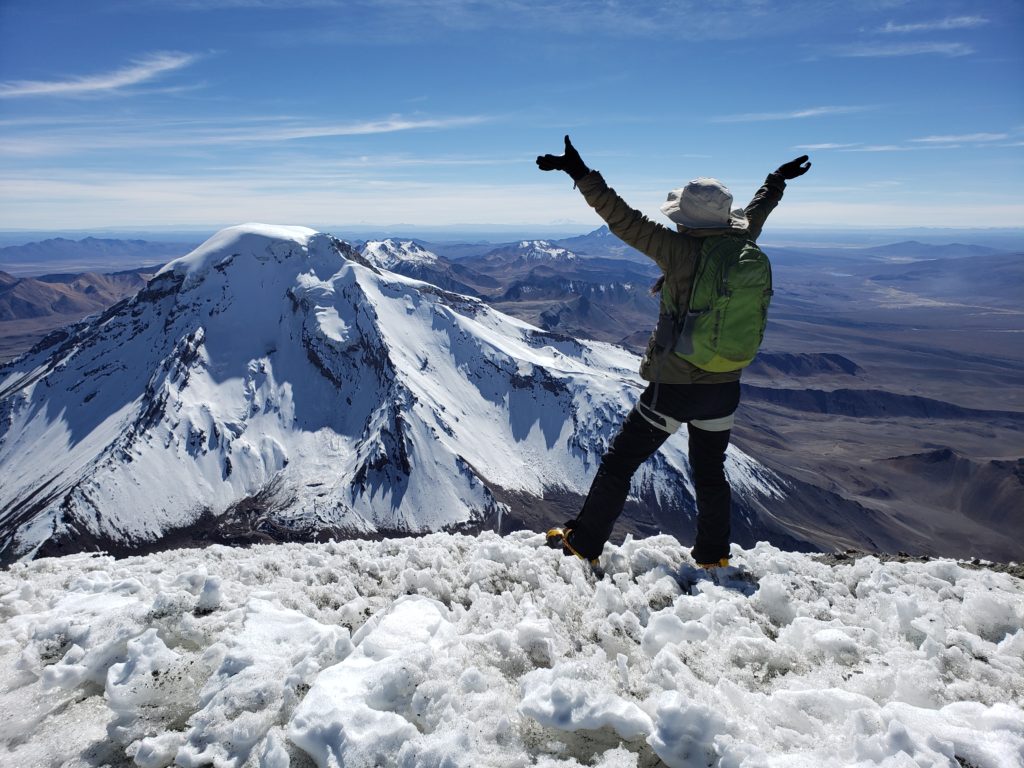 We start our activity at 03:00 am, the 4×4 vehicle takes you directly to the high camp (5,100 m.) from where we begin the ascent through the moraine to reach the glacier reaching the summit of Parinacota (6,348 m.) at about 10 am.
The return is by the same route until we reach the vehicle that will take us back to the village of Sajama.
Overnight in the village.
Day 3.- SAJAMA – RETURN TO LA PAZ.
Before going back to La Paz we take some baths in the thermal waters.