PRIVATE and/or SHARED
The private tours are characterized by differentiated food and private 4×4 transportation, comfort, quality, throughout the tour, which makes each trip exclusive to the client.
ITINERARY:
Day 1.- CRAIN CEMETERY – UYUNI SALT FLAT.
We start the tour at 09: 30 in the morning approximately, we visit the Train Cemetery (old locomotives), Colchani population where we will observe the elaboration of salt and the sale of handicrafts, salt museum, salt eyes, piles of salt, Dakar Rally monument, the first salt hotel «Playa Blanca» (now museum) then we visit the Incahuasi Island which has a reserve of giant cactus, lunch with a picnic on the island, photos in perspective, sunset with wine and arrival to the town of San Juan, basic lodging.
During the rainy season (end of December to mid-April), it is possible that the Salar may be flooded, so you will not be able to reach the Incahuasi Island, limiting the visit approx. 10 km inside the Salar. 10 km inside the Salar, but you will be able to observe it as a giant mirror reflected on its surface. surface.
Day 2.- MINOR LAGOONS – CHAIN OF VOLCANOES – SALVADOR DALI DESERT – STONE TREE.
After breakfast we start the tour at 08:00 hrs to observe the panoramic view of the Altiplano, Chiguana salt flat, Ollague volcano viewpoint, Cañapa lagoon, Hedionda lagoon, Hedionda lagoon, Ramaditas lagoon, outdoor lunch, Siloli desert, Arbol de Piedra, entrance to the National Park «Eduardo Avaroa», visit the Laguna Colorada (observation of flamingos) and finally arrival to the town of Huayllajara, optional lodging in Polque hot springs.
Basic lodging.
Day 3.- LAGUNA COLORADA – GEYSER – FUMAROLES – GREEN LAGOON – VALLEY OF ROCKS – RETURN TO UYUNI
We start the tour at 05:00 hrs visiting the Geysers (fumaroles and boiling craters), Polques hot springs, breakfast, panoramic view of the rocks of Dali, Laguna Verde, view of the Licancabur volcano, ending the tour.
Return to the city of Uyuni visiting the magical towns of Villa Mar, Valle de Rocas, the town of Alota Rocas, Alota population, colonial church of San Cristobal and arrival to the city of Uyuni at 17:00 hrs approximately
INCLUDES:
– Private transportation in 4×4 vans
– Pick up from airport, bus terminal
– Full board and lodging during the tour
– Lodging in shared rooms.
– Oxygen bottle
– Driver / guide in Spanish
NOT INCLUDED:
– Entrance fees to tourist sites.
– Ticket to Incahuasi Island (30bs /P).
– Ticket to showers (10bs /P).
– Ticket to the national park (150bs /P).
– Ticket to hot springs (6bs /P).
– Water boots.
RECOMMENDATIONS (what to bring):
– Sunscreen
– Hat and cap
– Comfortable and warm clothes
– Hiking shoes
– Toilet paper
– Bathing suit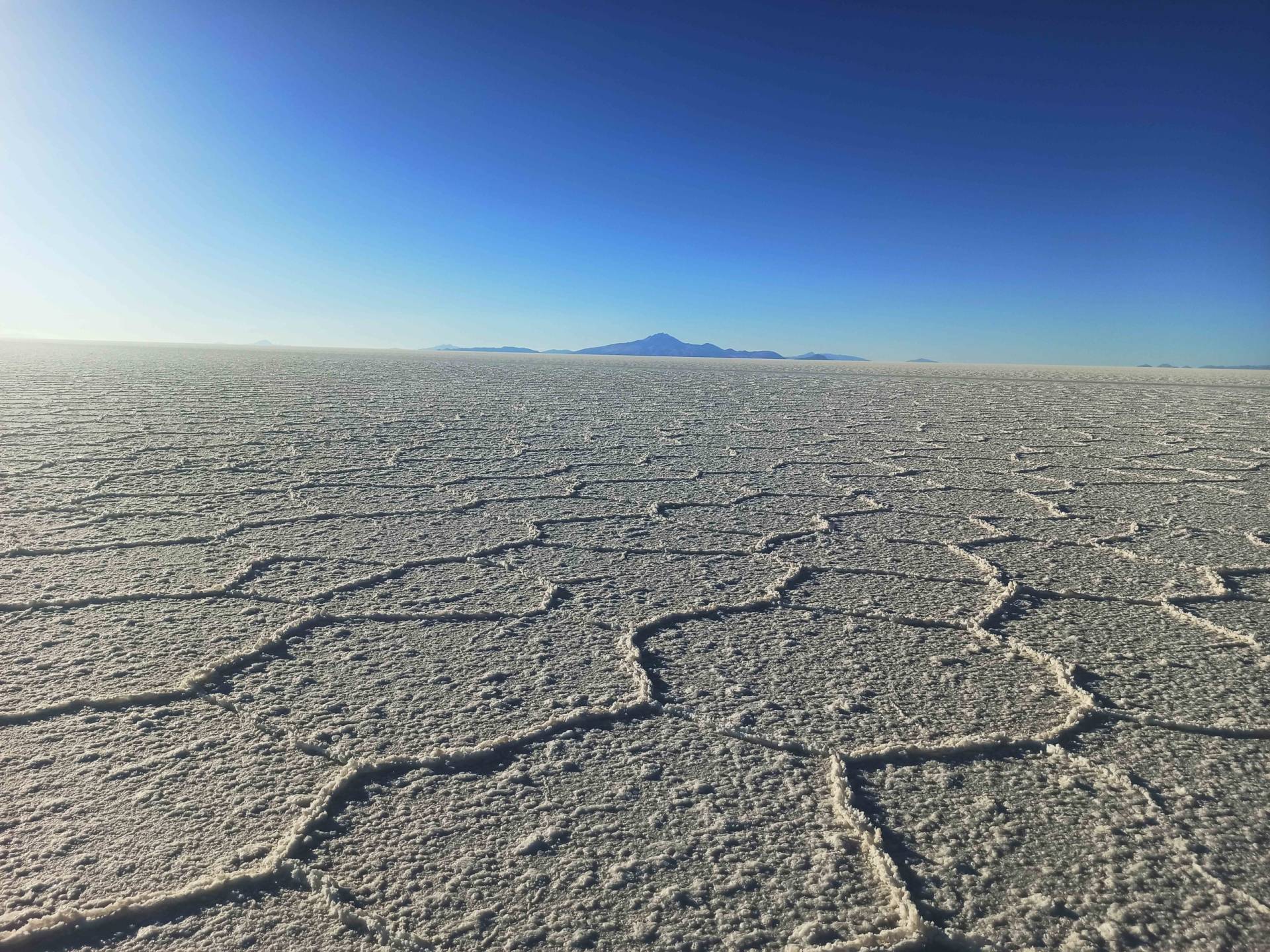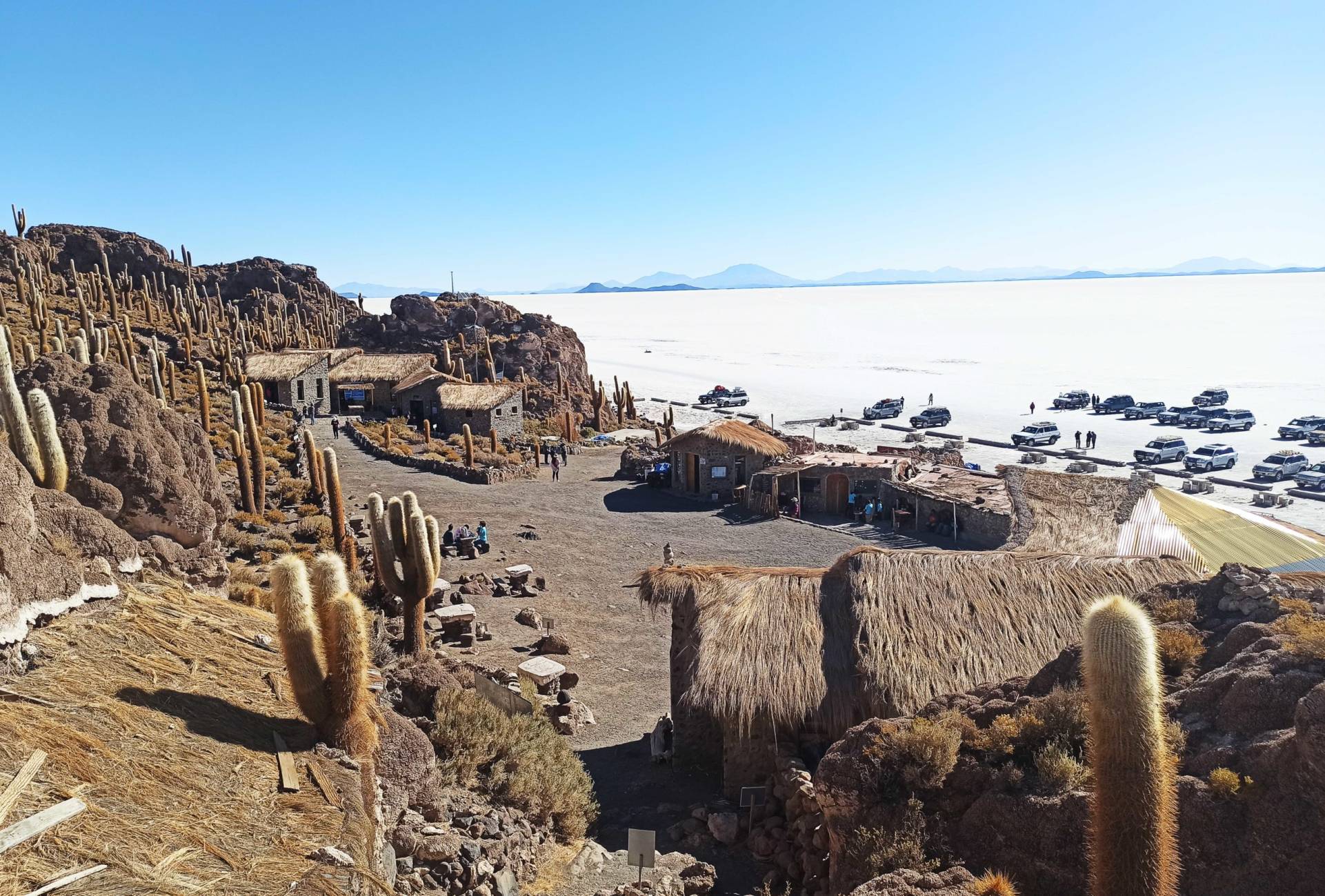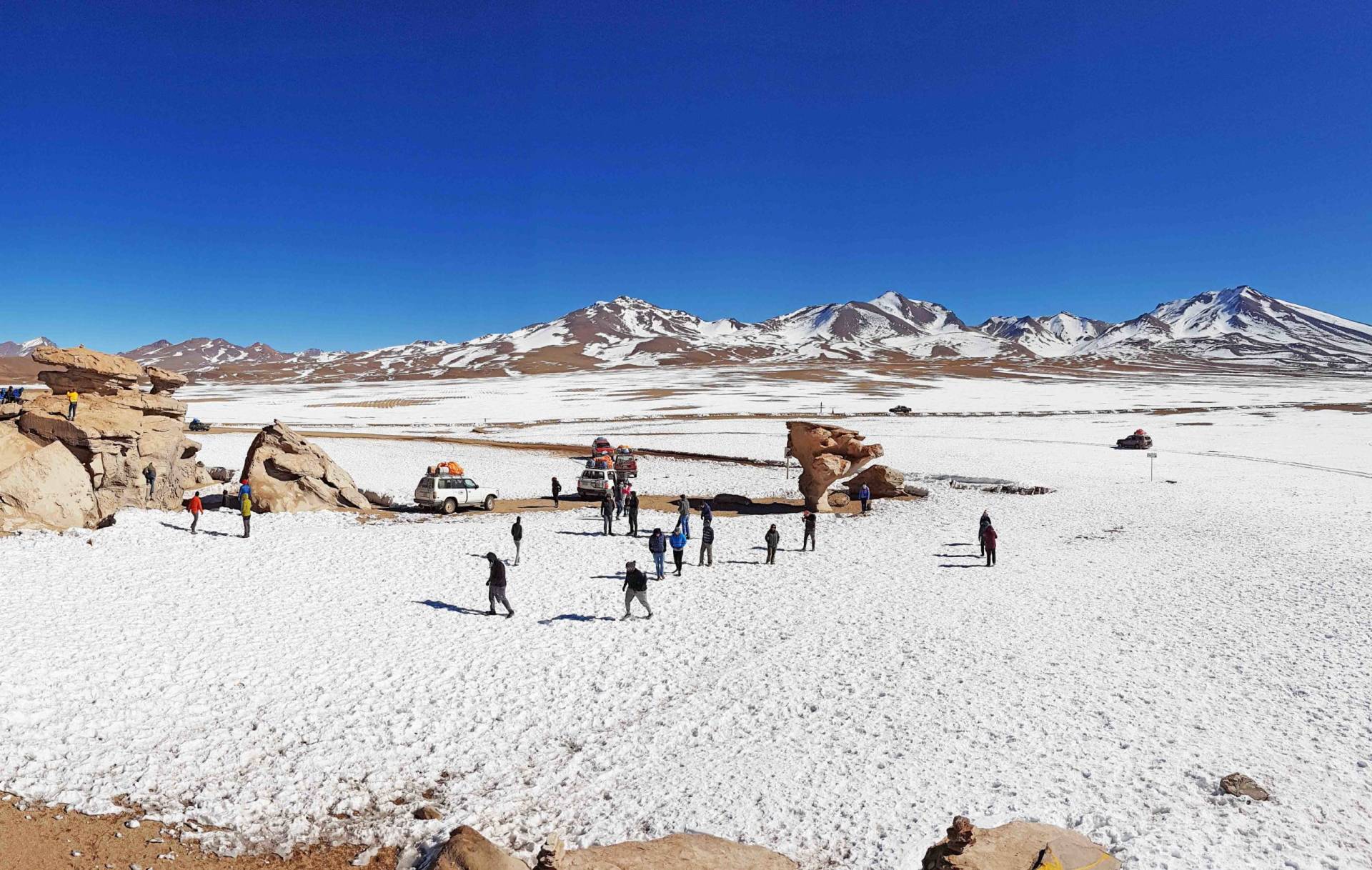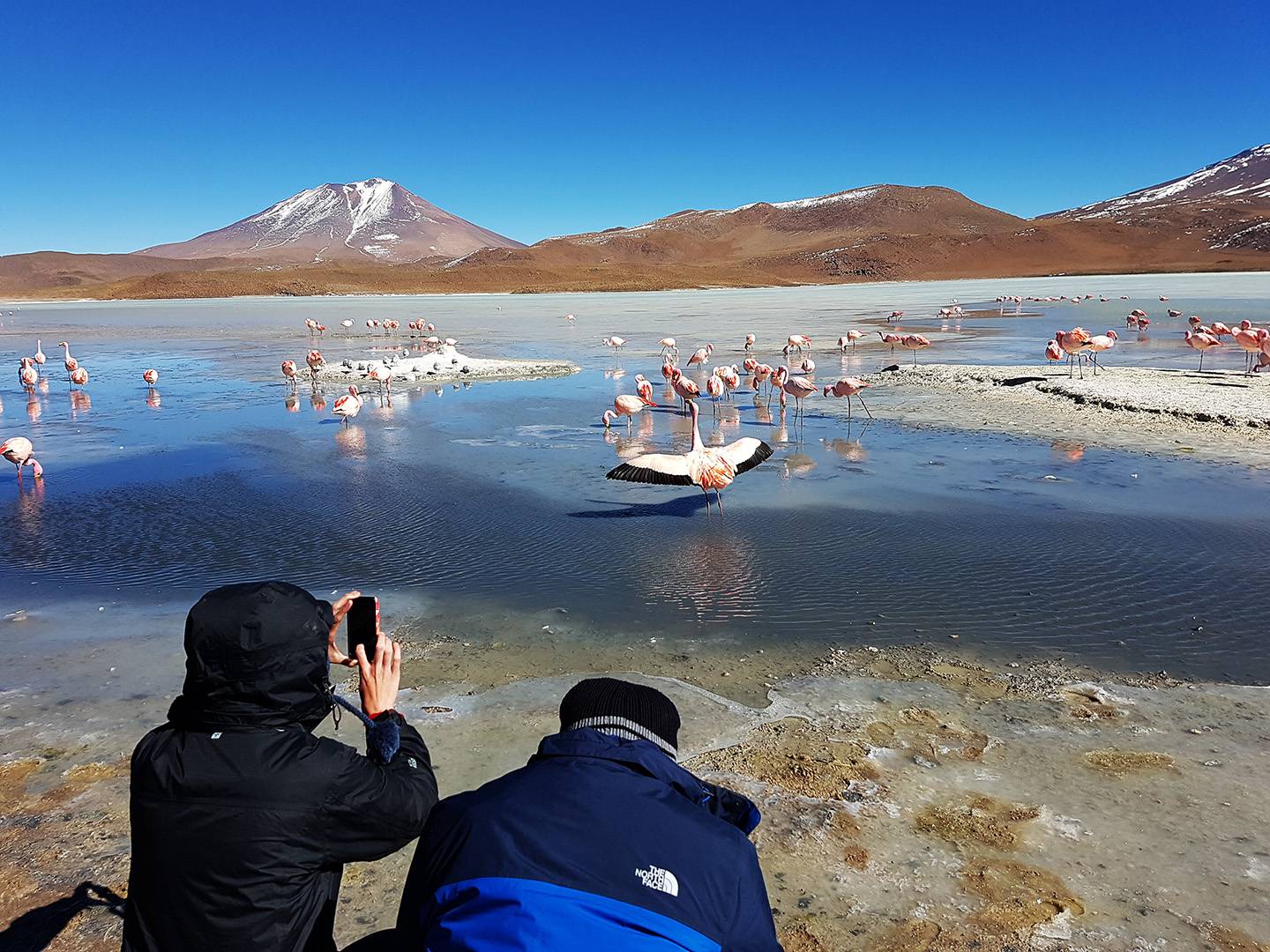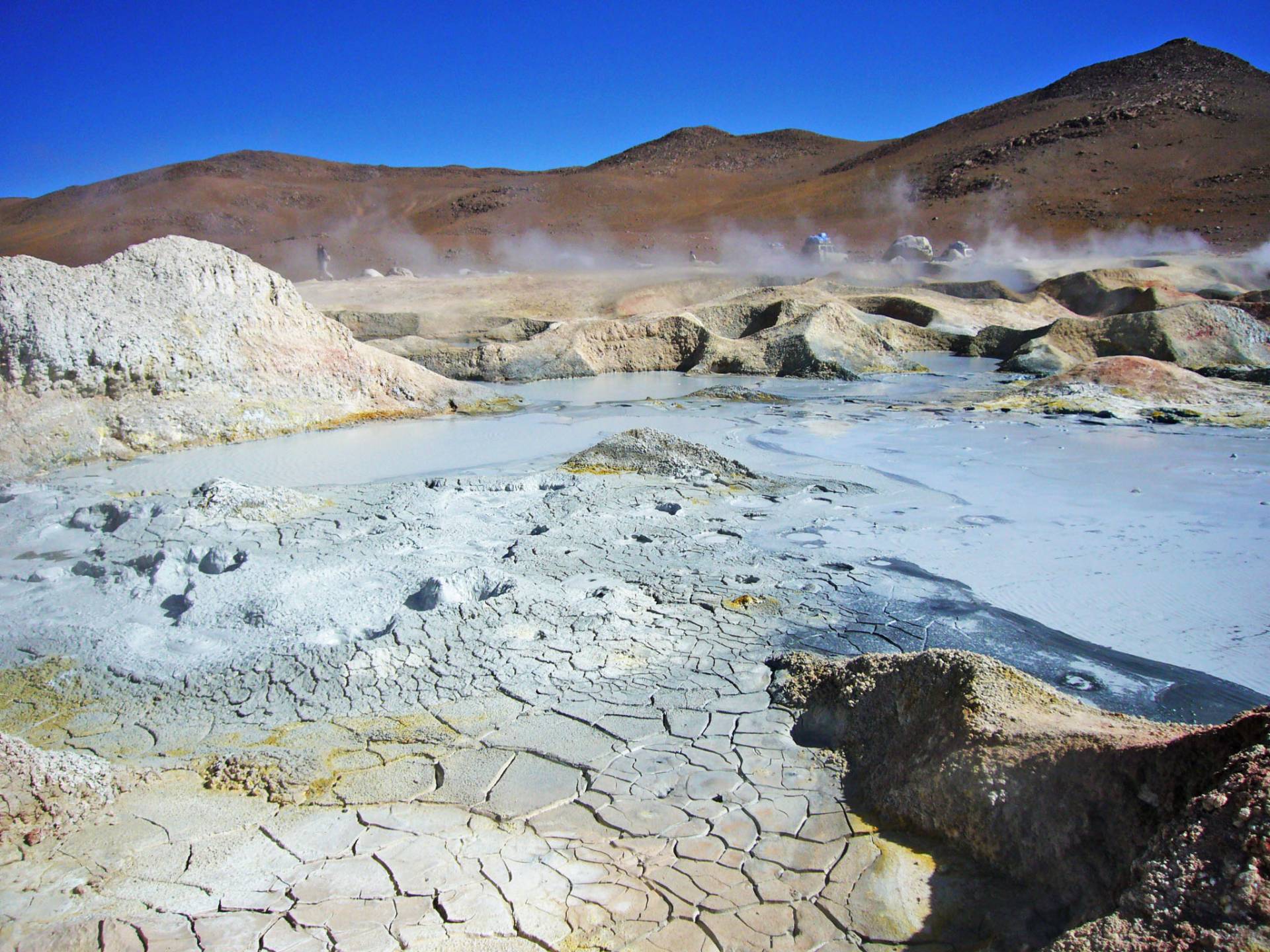 Salar de Uyuni, Isla Incahuasi
Salar de Uyuni, Arbol de Piedra