Chearoco, a beautiful mountain. The landscapes can be seen from its summit are spectacular.
How to get there?.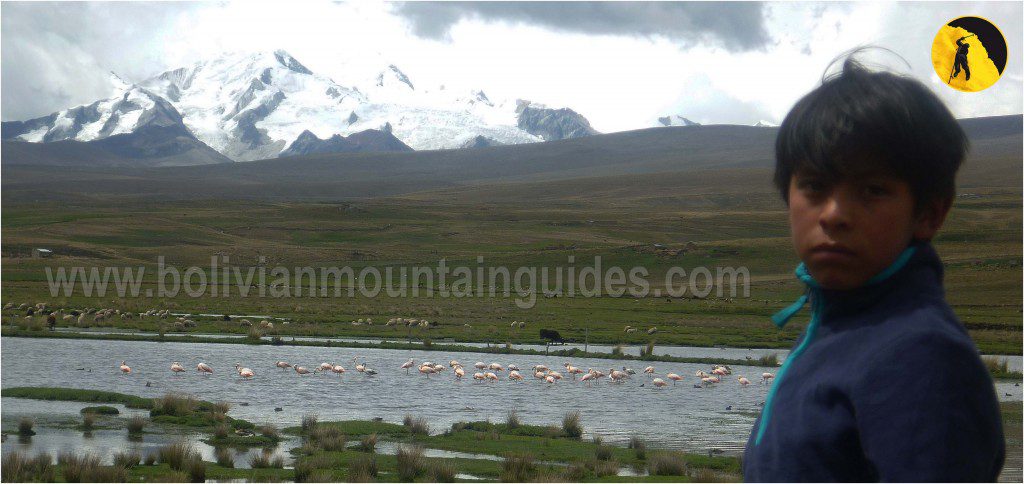 The approach to this area is via the road from La Paz to Copacabana. Take the turn off to the village of "Peñas". Please note: at this point the road changes from pavement to gravel.
We will pass through several small villages before reaching the settlement of "Sorapujru". Between January and April pink flamingos and many other birds can be observed here.
Continuing along this route we arrive at "Kellhuani" farm. Here the trekking trail toward the Chearoco mountain begins.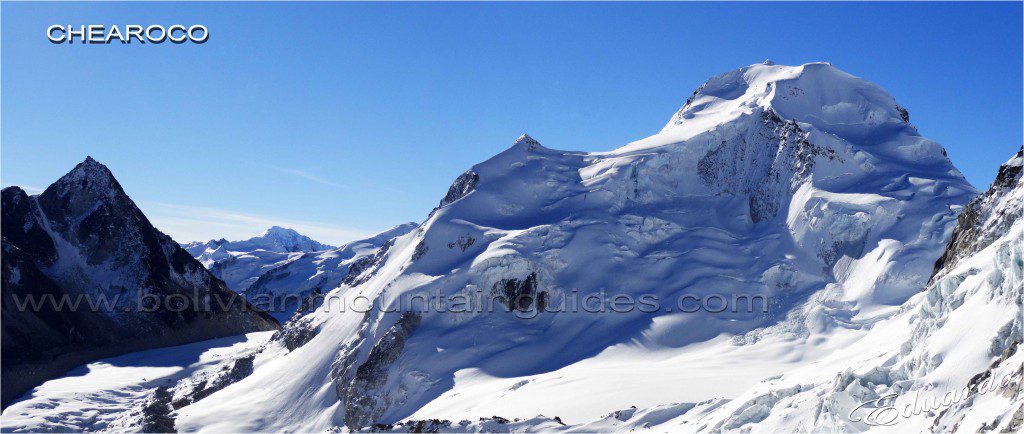 Chearoco and Chachacomani are two of the least visited mountains in the area, both offering outstanding insight into the beauty of the region as well as panoramic views of the entire range.
On the Chearoco route, you may encounter a large crevasse in the glacier, depending on the season. Early in the season this crevasse is covered by ice and snow but several months later, the crevasse opens up, presenting quite an obstacle in reaching the summit.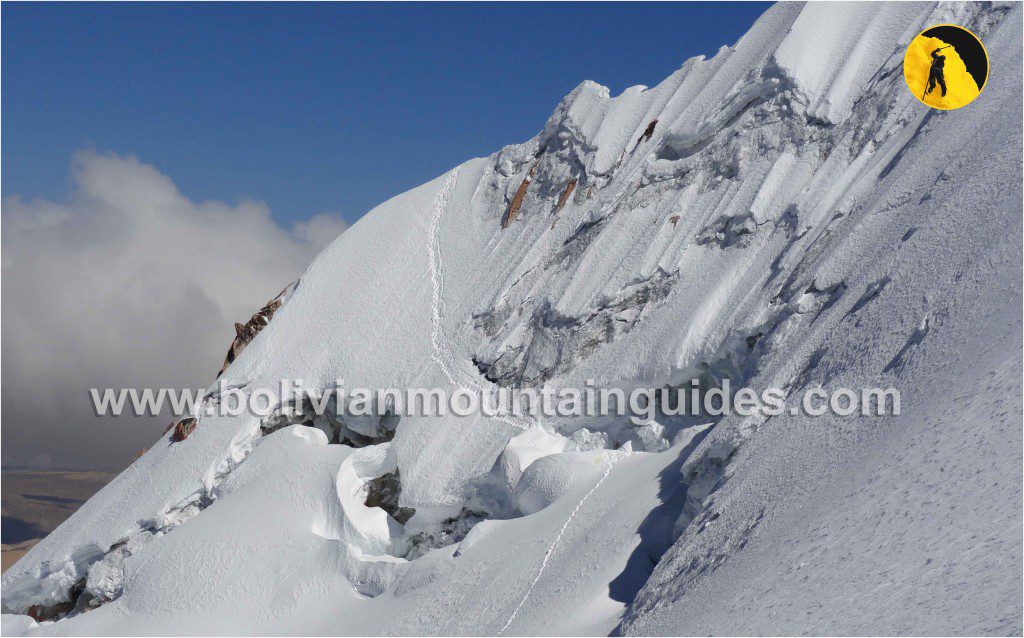 Nevertheless, there are two options to the summit. The first option to the right is recommended while the second option takes you up the western ridge. The second option presents some true difficulty as you must ascend a steep wall en route to the summit. The recommended descent takes you down the left side of the mountain (that is, when looking down from the summit).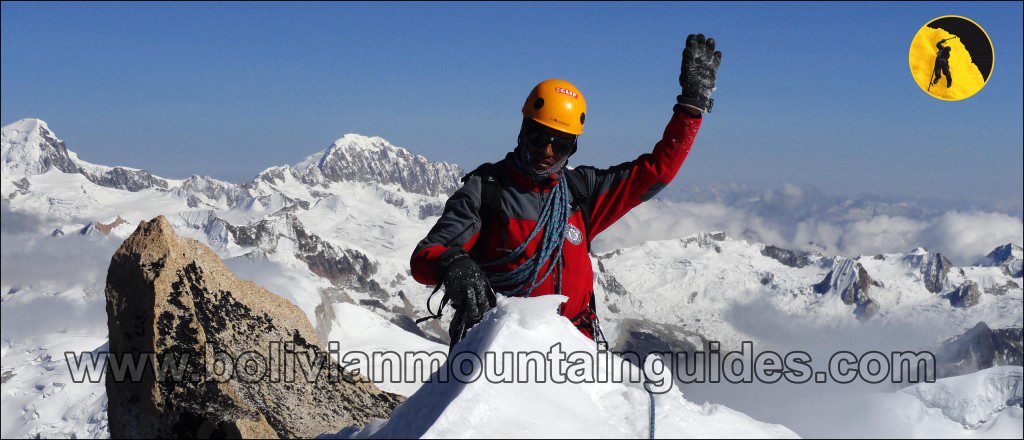 This expedition can be done in just 4 days, though we recommended combining the two summits, first climbing Chachacomani before attempting Chearoco.