Condoriri Area: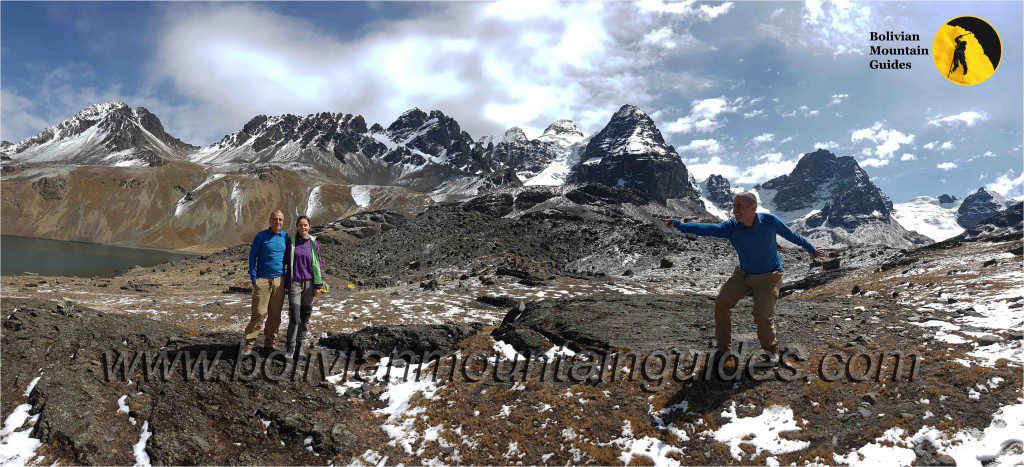 Antonio CR says:
We chose Bolivian Mountain Guides for our first two weeks in Bolivia and couldn't´t be more satisfied with our decision. We visited the Condoriri area for acclimation with an ascent to Pico Austria, a trekking peak. Then, we headed for Huayna Potosi, and climbed it in a two days program. Finally we visited Sajama National Park, without the intention of climbing Nevado Sajama itself. The team was great. Gregorio assumed more of the responsibility of the acclimatization trek in Condoriri area and Eduardo guided as on Huayna Potosi and Sajama National Park. Both of these brothers are extremely expert mountain guides.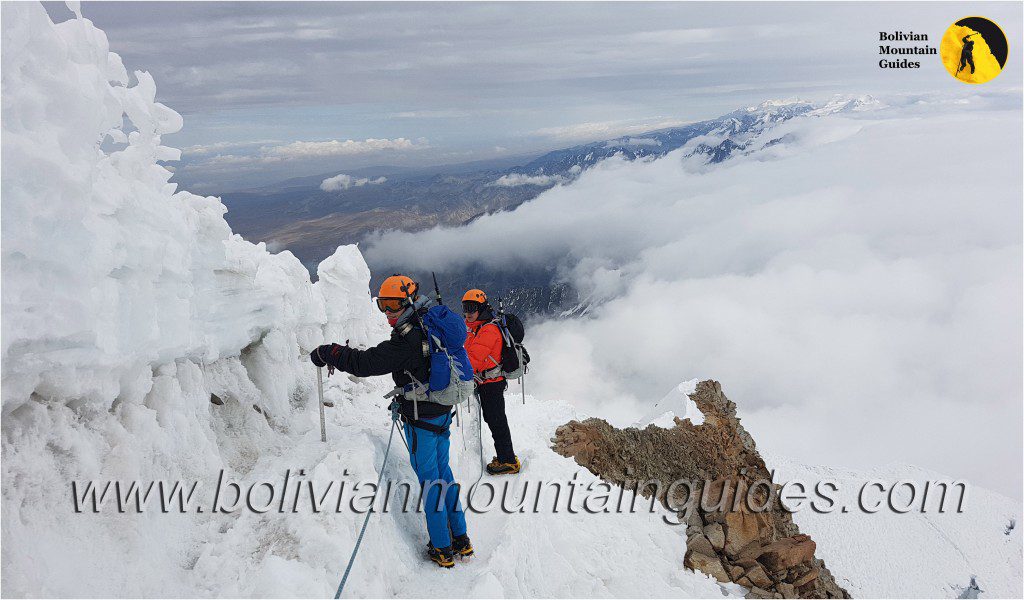 Gregorio, with the help of the cook, Herminia made our days in the condoriri area very pleasant. The pace for the ascent of the peak Austria was perfect for us and, although the little alpamayo was in our schedule, the bad weather we did not climb this beautiful mountain. The shops and food were very good at this condoriri base camp.
It is usually described as an easy ascent, but we found huayna Potosí. Eduardo encouraged us and made us feel confident in that difficult terrain (for us) Glaciar. The climb is quite long from the lowest cabin, and we were quite slow. Eduardo established a perfect rhythm for us and took us safely to the top.
The visit to the Sajama National Park was also remarkable and a perfect ending to our trip in this area of ​​Bolivia, which gave us a bit of rest from the first days of more intense activity.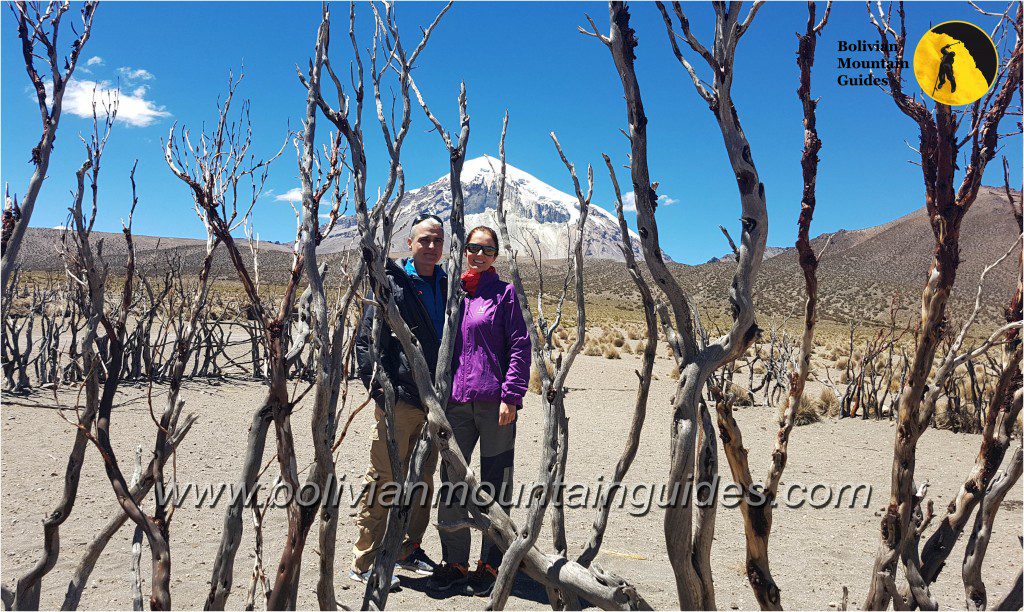 To summarize, we could not recommend more Bolivian mountain guides. Thanks to Gregorio and our main eduardo guide for making us feel safe during our trip to the Cordillera Real in Bolivia.