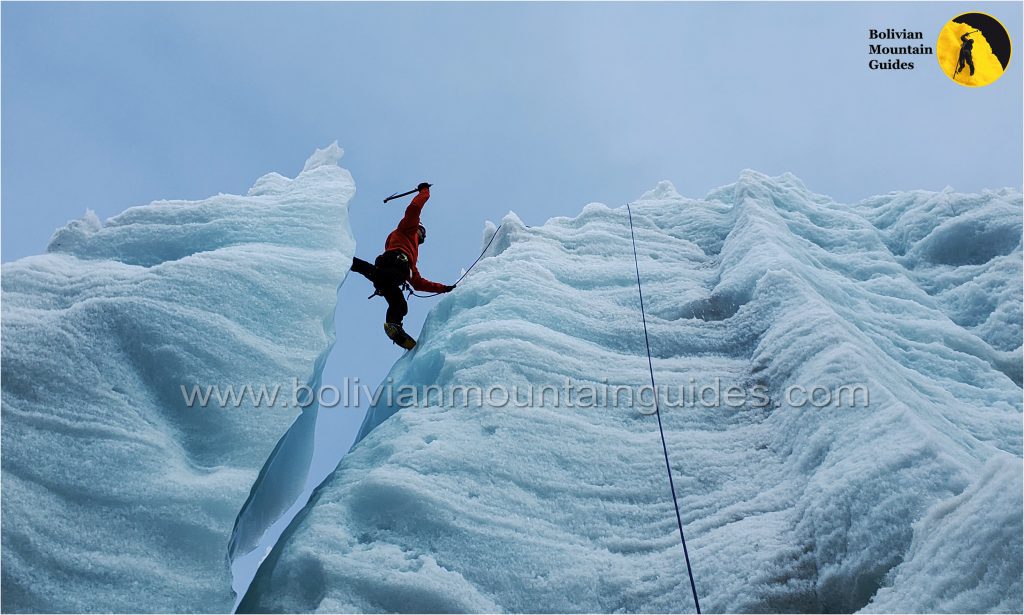 Some ice climbing practices and good ascents to the mountains.
Thomas Says:
That's me in the photos above!
I spent 9 days all up with Eduardo doing a customized itinerary designed around my skill level (experienced hiker but beginner climber), time (10 days) and goals learn to climb and then bag some big peaks!!. We spent 4 days learning to mountaineer and ice climb on the glacier at Huayna Potosi before putting those skills into practice summitting Huayna Potosi and then the far more technical Condorirri.
Eduardo was a brilliant teacher and amazing guide, always attentive and focused on safety. His outfit at Bolivian Mountain Guides is extremely professional and organised. Logistics, transportation, food from the wonderful cook Herminia, lodging, and equipment were all taken care of, allowing me to focus on climbing and taking in the incredible scenery.
Eduardo and I had some wild adventures in the mountains and the trip was overall far exceed my expectations. I'd love to get back to Bolivia to tackle some even harder mountains with Eduardo soon.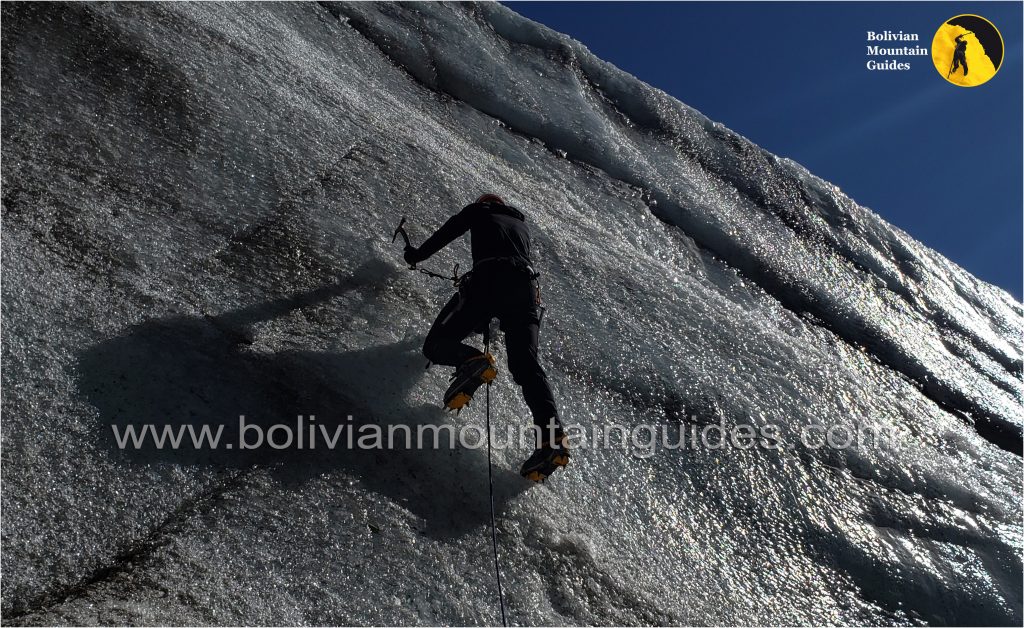 Practices in the glacial.