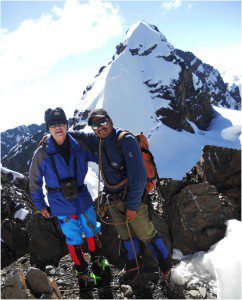 Since I have been climbing on the mountains, I have rarely seen that spirit and love to the mountains of those of Mr Friedrich.
I saw young men led by a pure sports eagerness to conquer high peaks, then filled their conquests and their achievements, leave the mountains never to return; also saw men who achieve all these objectives and continue to spend years climbing small mountains and in some cases the mere fact of reaching the base of them is like being at home.
Those are the true mountain men!!!