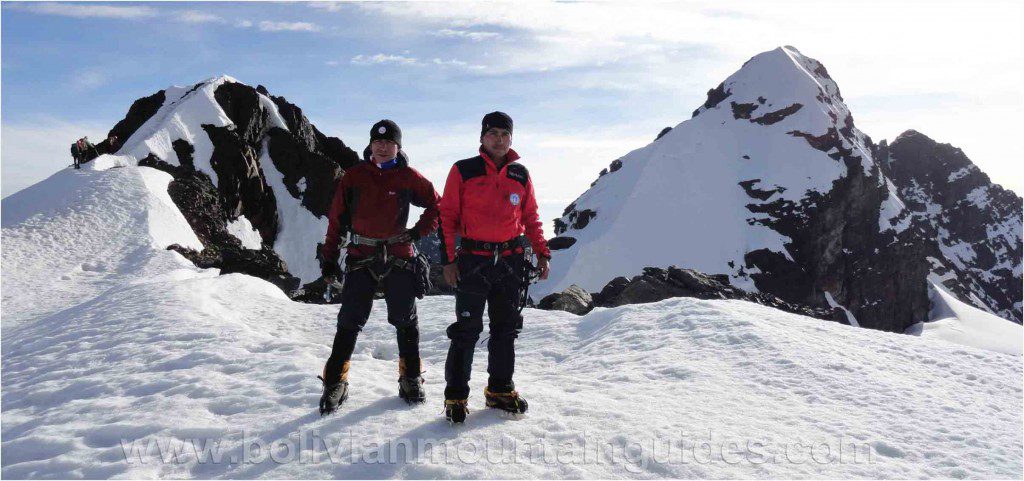 Rodolfo Reyes and Victor Sanchez, mountain guides of Peru in a short visit to Bolivia with the desire to climb the mountain of "Little Alpamayo" in Condoriri area.
They made a small variable in the direct path of this mountain, conquering its summit.
It was an honor to accompany you on your journey.